The sun just got up. Most of us didn´t have any problems getting up in Washington, because it was already lunchtime back home. Therefore, we had an early breakfast and could start our Sightseeing tour through Washington on time.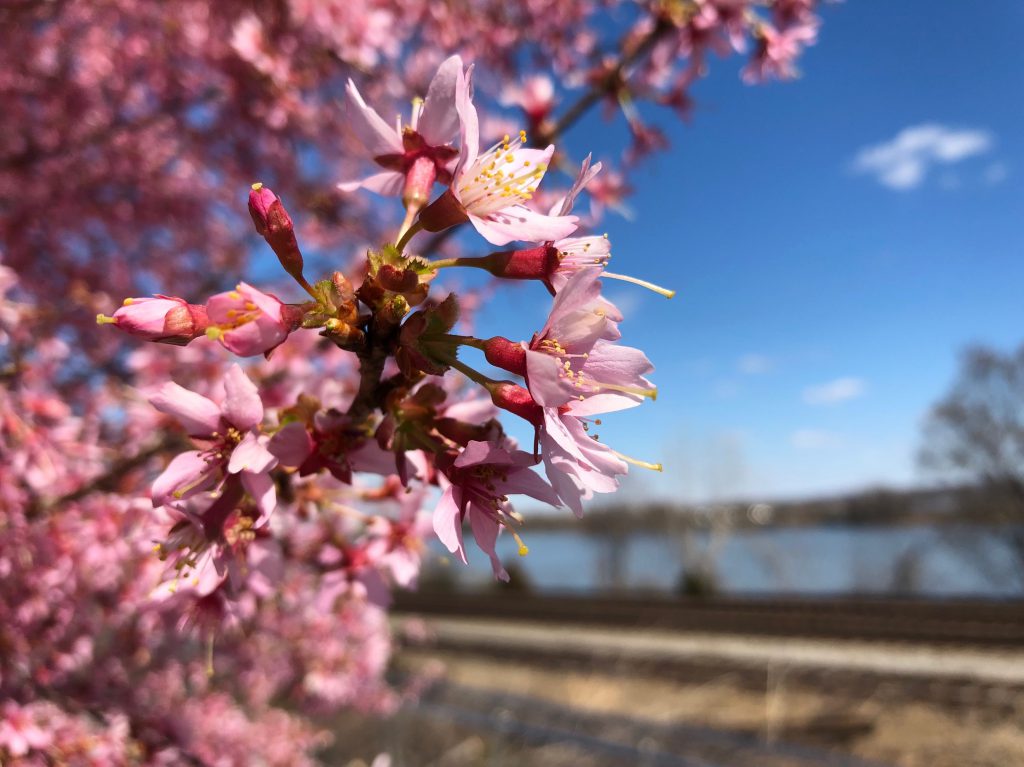 Our first stop was the Metro station Pentagon City. We bought tickets, we were ready to take our first ride. We got off the train at Arlington cemetery and walked across the grand Potomac River facing the Lincoln Memorial. It was a Monday morning and not a lot of tourist have been around, so we were able to take pictures almost without anybody in it but us. That was great.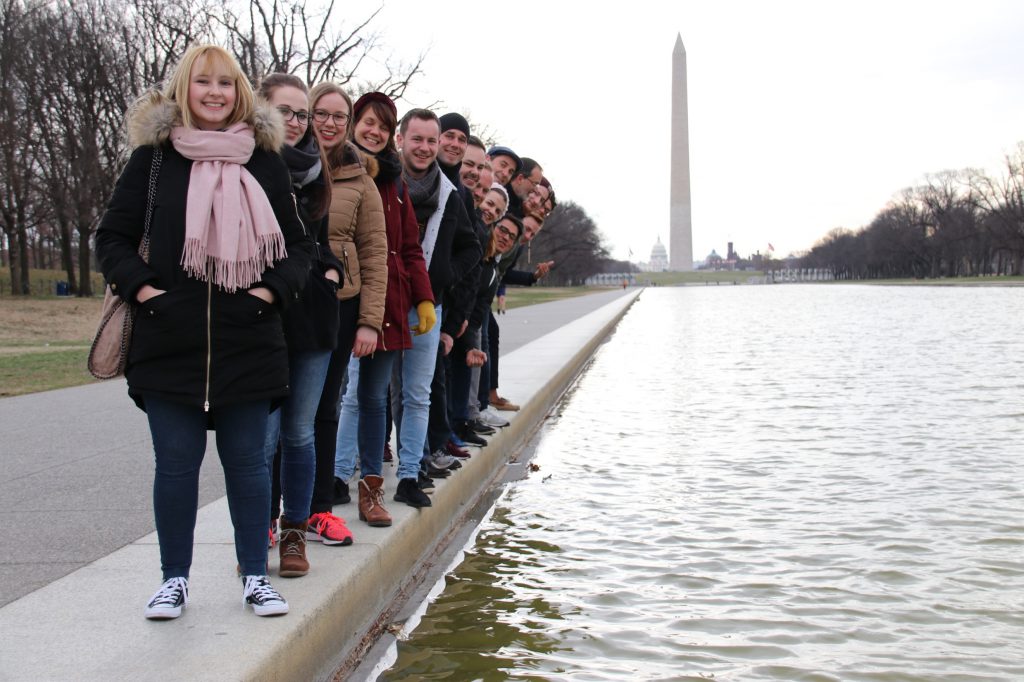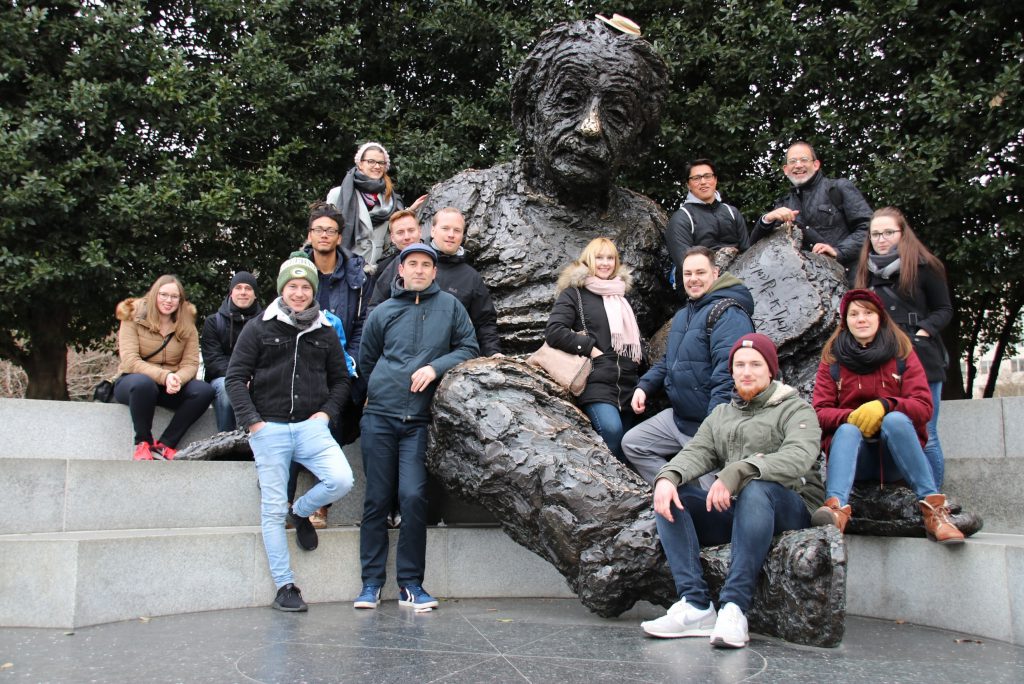 After a short stop at the Vietnam Memorial and the Albert Einstein Statue, we headed towards the White House.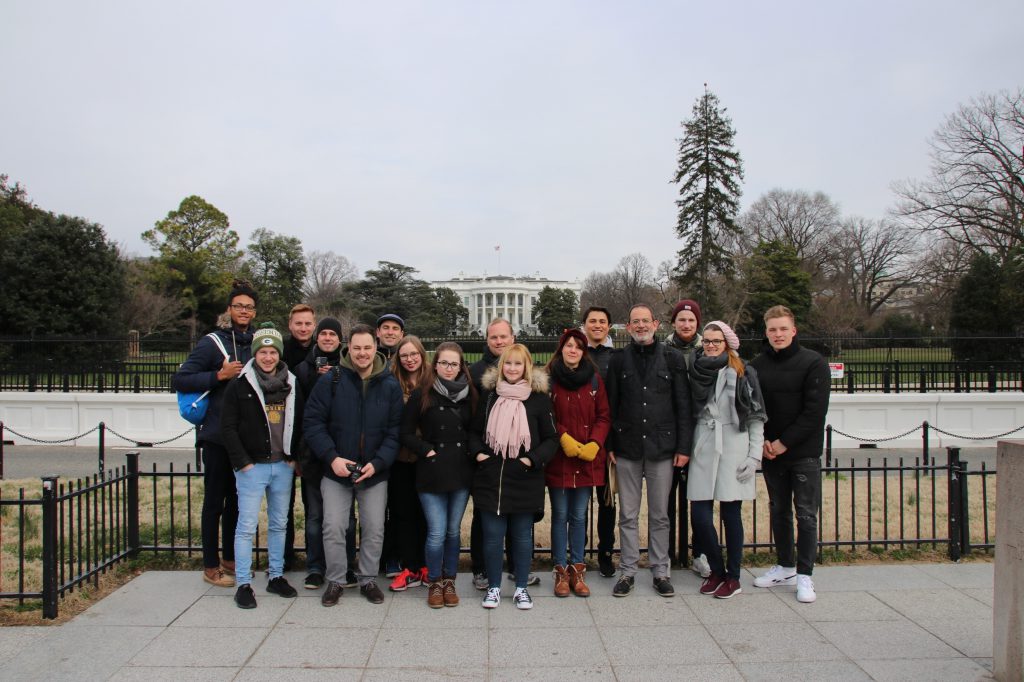 Unfortunately, the president didn't have time to meet us in person. Nevertheless, we still had a look from the outside. As expected it is actually white and probably the most guarded building in the area. There are fences, blockades and police officers everywhere.

We took a quick glimpse at the Capitol from Pennsylvania Avenue and walked back to the Metro to go to Tysons Corner Center. We got to go to our first American shopping mall there, which is supposedly the seventh biggest in the US. After a quick lunch and a little shopping tour, we walked over to the Fairfax County Economic Development Authority and met Jatinder Kaur Khosla for an introduction of the institution. The Fairfax County Economic Development Authority is a company which provides a wide range of free, confidential services and information to assist new, expanding and relocating American as well as international enterprises. Jatinder Kaur Khosla told us all about how to help companies to settle in Fairfax County. But not just that, she gave us a first insight of how Americans live and how they interact. It has been particularly interesting to get to know cultural differences between Germans and Americans. For example, that Americans talk about criticisms far less direct and always maintain very polite manners.

After saying goodbye and thank you to Jatinder Kaur Khosla we went back to the hotel, so we won't miss the happy hour in the lobby. While having some free drinks, some of us spontaneously decided to go the NBA Basketball Game at the Capitol One Arena in the evening, since this might be a once in the lifetime opportunity. Unfortunately, the Washington Wizards lost the game against Utah Jazz with 95:116. But it was still worth every penny especially for all the action going on during breaks. After a long and exhausting first day in Washington with a lot of new impressions, everybody was very tiered. We were looking forward for the next day to come and our drive to Norfolk, Virginia.