Our first week has already passed. Time flies so fast. That's why we have planned lots of further activities for today.
We started at the Hixon Arts Studio, which is located directly across the road from our hotel, and took us only about five minutes to walk. There we were introduced by Prof. John Roth, who guided us through Hixon and Barry Arts Building. We got an idea of what Prof. John Roth and his colleagues are teaching. He is specialized in furniture teaching. On the tour, we were also allowed a brief insight into the lithography and letterpress lecture. The teacher was very kind and introduced us to attend her following lectures in the following days. Most of us will probably do so!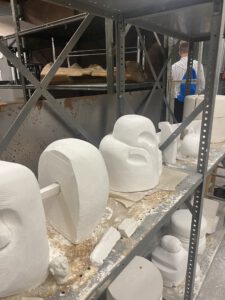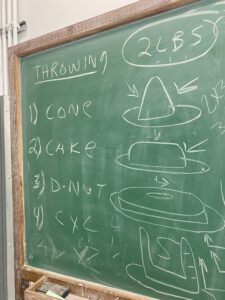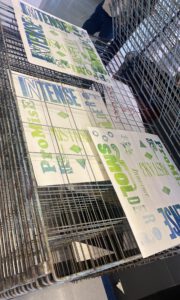 We also took a look at the photo studio and darkroom before we went over to Kenneth FitzGerald (Professor of Art, Art Department). He familiarized us with his work and gave every one of us a hexagon made of paper. He made very sure that non of us is leaving without that hexagon because it´s kind of his personal trademark which he is very proud of.
Kenneth took us over to room 2000 in Hixon where Dominik gave us a presentation about his academic career and the work of his Art Studio. It's called TheGreenEyl and was founded by Dominik and four of his friends. We as well as the American students were impressed with their artworks. Most remarkable is the combination and interaction of design and technology. In the following discussion with the American students and Kenneth FitzGerald it became clear that an interdisciplinary study and work has so far not been implemented at ODU. Lots of them wish to have a study program like "Interaction Media Design" which Dominik is offering at our University of Applied Science in Magdeburg.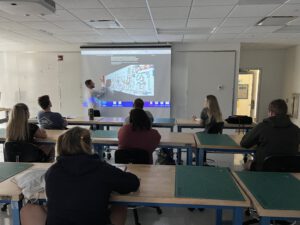 As we had a lot more things to do on this day, we had to leave in a hurry and had lunch on the way. Most of us went to Taco Bell. Our further drive took us to Christopher Newport University. There Prof. Tarek Abdel-Fattah (Director of Applied Research Center), a friend of Prof. Herzog, provided a Campus Tour for us. The CNU is a state university built on a former senator's behalf. They even have their private newspaper (The Captain's Log)!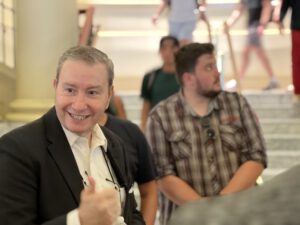 We got to see many departments. Among others, we went to the Paul and Rosemary Trible Library, The Mary M. TORGGLER Fine Arts Center, Peebles Theatre, and Tarik's chemistry labs.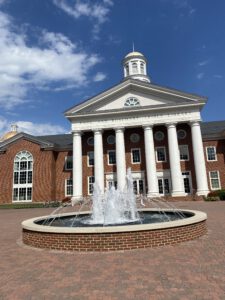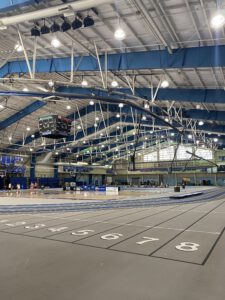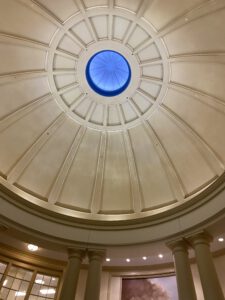 CNU even has a private concert hall called Diamonstein Concert Hall which has 1,725 seats and receives guests from all over the world. Diamonstein Concert Hall as well as Peebles and The Studio Theater, are part of the Ferguson Center of Arts at CNU.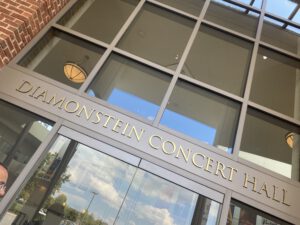 The buildings Tarik went to with us were impressive but also kind of spooky. Some of our group told me that CNU Campus would look like a hotel, others considered it to be a retirement home. But just take a look at the photos and make up your own mind about CNU. When you are done, vote for your choice!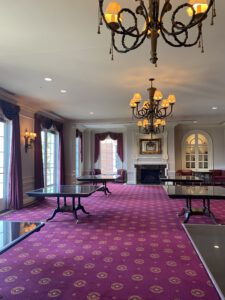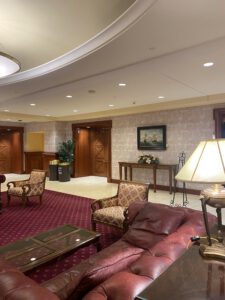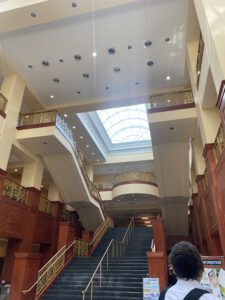 As it was hot and we walked a lot, we returned home and took a short break. Some of us spend the evening at TOPGOLF. This was pretty amazing!! It was like playing golf at height. We had a lot of fun, and that's how the day ended.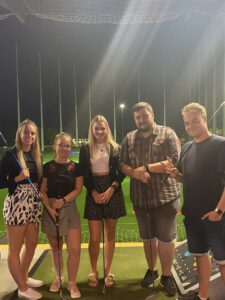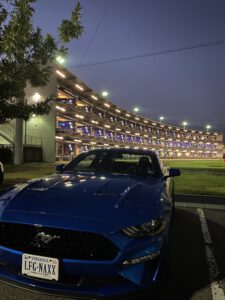 Written by Celine Enners
(Business Student in a dual course of study, 4th semester)