From an German perspective it is hard to understand how gun violence has an impact on a culture. What is normal for the American student is terrifying for our group. We learned about this in our lecture "Operations and Supply Chain Management". The lecture is an introduction in contemporary business with Ran Liu, a PhD Candidate.
To get the necessary credits the participants need to form groups, think of a product and present a business plan to develop and sell their product. Four teams presented their ideas in an open discussion to get feedbacks from the whole class. They came up with a lot of good products like a collar for dogs with GPS, so you can track your lost dog; a wristband which converts kinetic energy and save it to power bank; a sticker company and a bulletproof backpack.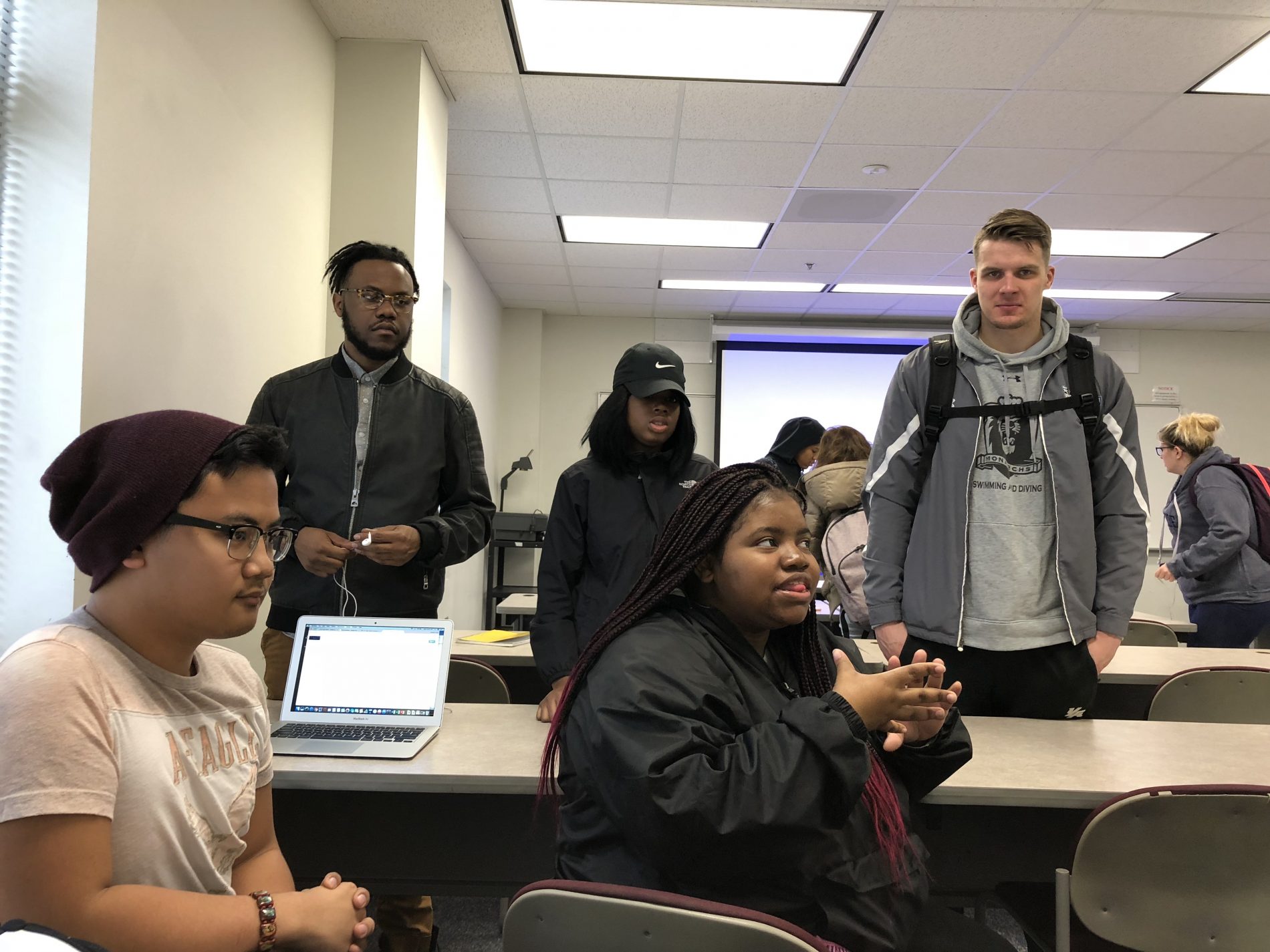 Protect Yourself
Both stunned and terrified we talked to the team which presented the bulletproof backpack. They are all students of the Strome College of Business, and they see an opportunity to get good grades and to think of a product that could possibly safe lives. On the contrary to not talking about politics its seems very normal and common to topic violence and the chance to get in a shooting. After all lectures our group started to discuss the problem, and with a little research on the web we found some developers for this kind of product. We even found a presentation on how effective the backpack stops bullets.

Knowledge With Every Slice Of Pizza
This was the second time the students visited the O´CONNOR Brewing CO. But this time we followed the chance to attend the Science Pubs: "Lightning Talks ". Similar to Poetry Slam seven Master and PhD students of the ODU presented their research in five minutes or less, followed by a question and answers session. This event is part of the Science Pub series, a free event that brings research into the community through casual conversation.
Because hard science facts are best delivered on a full stomach, the organization offered everybody pizza and beverages.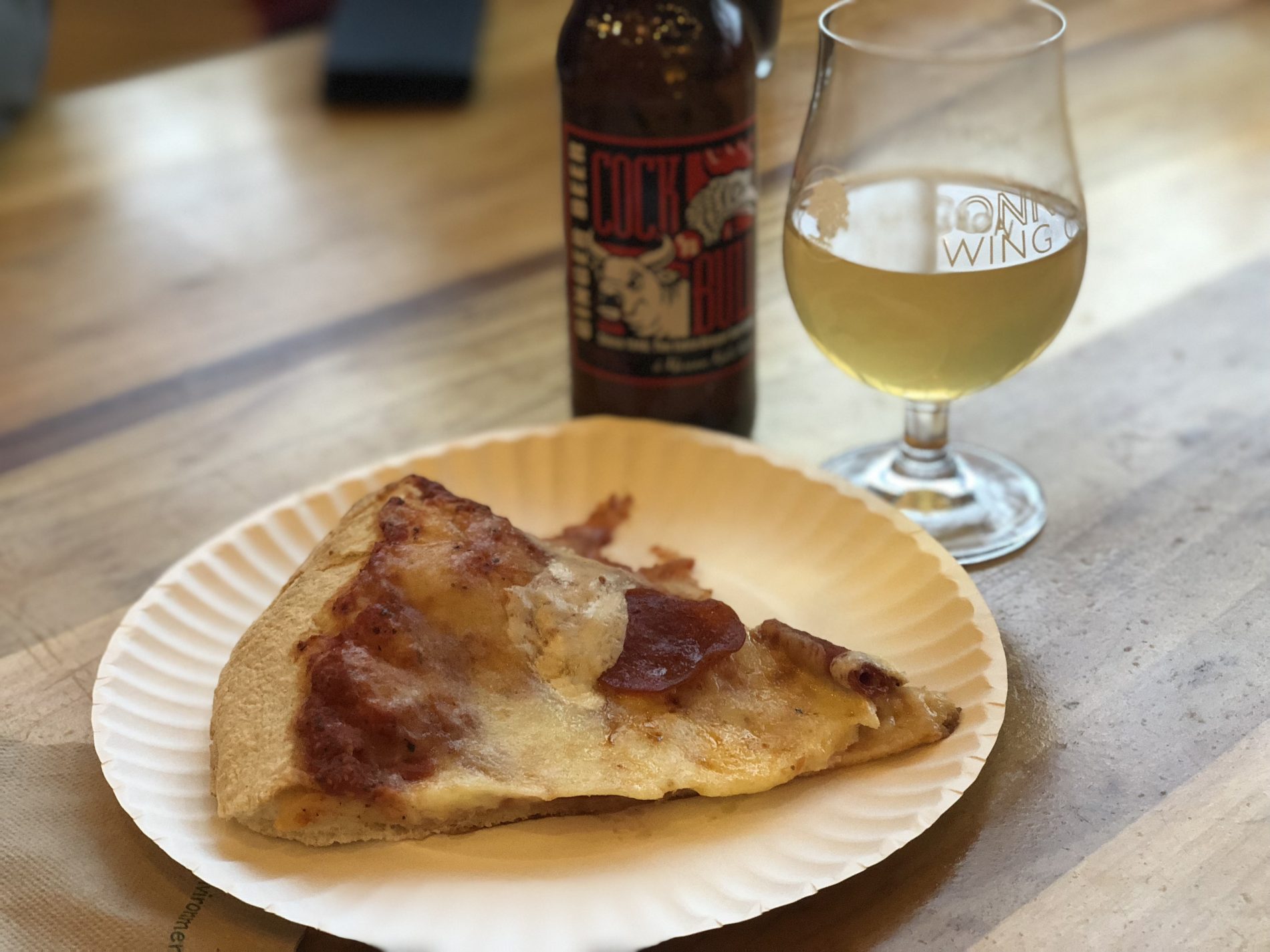 Topics and speakers include:
"Rising Seas and a Sinking City" by Ali Burgos (Rising Seas and a Sinking City" by Ali Burgos,), master's student in Oceanography
She studies the regional sea level rise on the Virginia shore which is double rise of the world's average rise and tries to formulate predictions to inform local politicians and administration.
"An Examination of Scientific Argumentation in an Elementary Inclusive Classroom" by Mindy Gumpert, Ph.D. candidate in Education
"Cooperation is for the Birds" by Natasha Hagemeyer, Ph.D. candidate in Ecology
She spent three years studying a number of bird species that are affected by bird-building collisions, including species that are important in conservation and that are declining throughout their ranges. In a very lively manner she explained the "social networking" of Acorn Woodpecker birds and how they would be peaking through windows to spy on their "peers".
"Harbored: Making History Interactive Through Digital Exhibition" by Stephanie Hawthorne, master's student at the Institute for the Humanities
"Accessible Bioprinting: Design and Development of a 3D Bioprinting Device" by John Reid, Ph.D. candidate in Biomedical Engineering
"Dealing with Angel Investors: The Anchoring Effect in Unstructured Negotiations" by Aydin Oksoy, Ph.D. candidate in Strategic Management
"Campus Resource Usage by Victims of Sexual Violence" by Julie Stoner, Ph.D. candidate in Health Sciences Research Program
She found out that one in six females was sexually assaulted on the ODU campus. In total 857 participants filled out the questionnaire, while she got a boost in responses with the #metoo-campaign.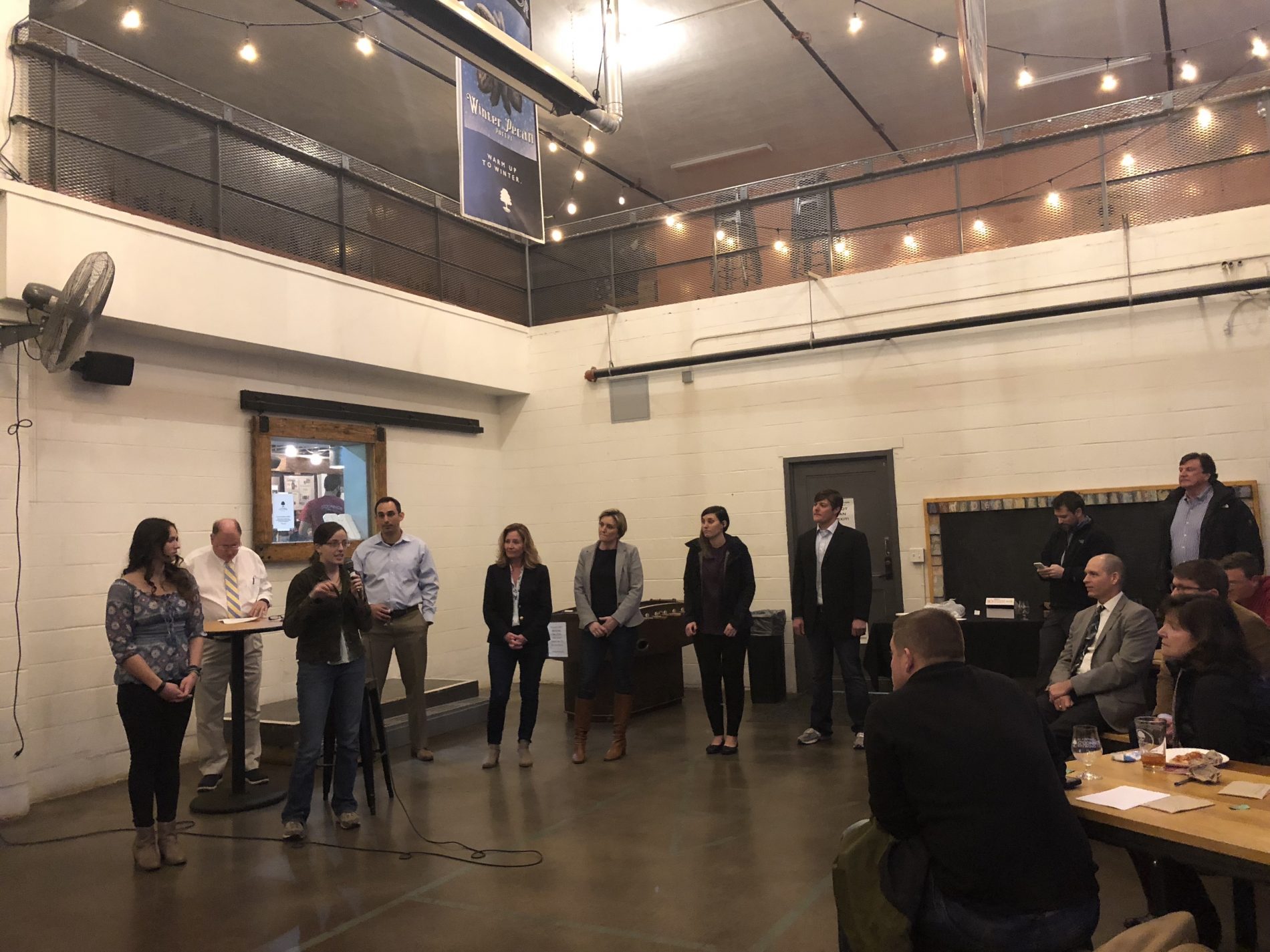 Author: Katharina Roosen // Business Administration