After gathering the troops on Sunday, the first official day on Monday started off fairly early at around 7.30am. After enjoying a proper American Breakfast at the Hotel, the group took off to the Research Campus of Virginia Tech University.
Virginia Tech University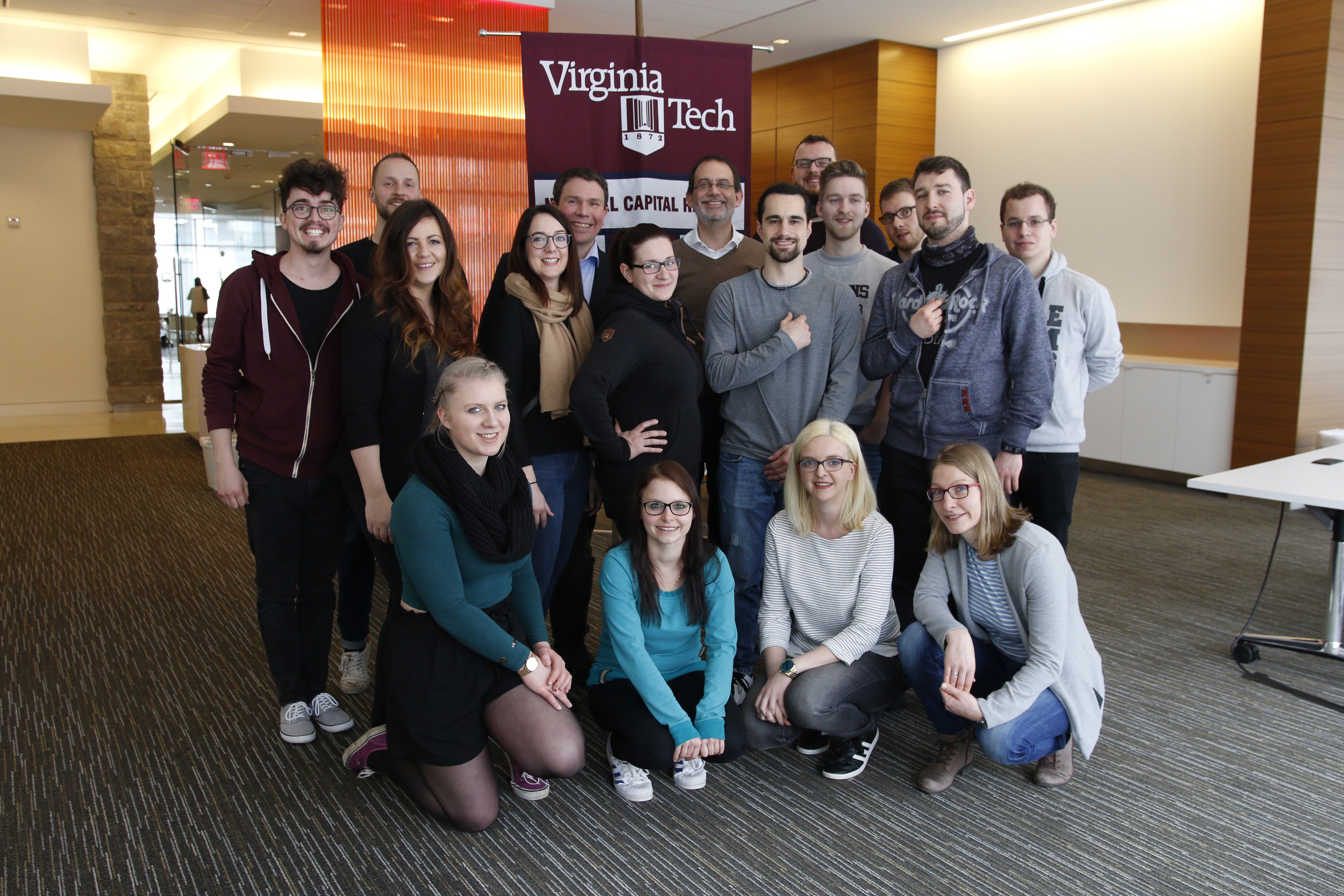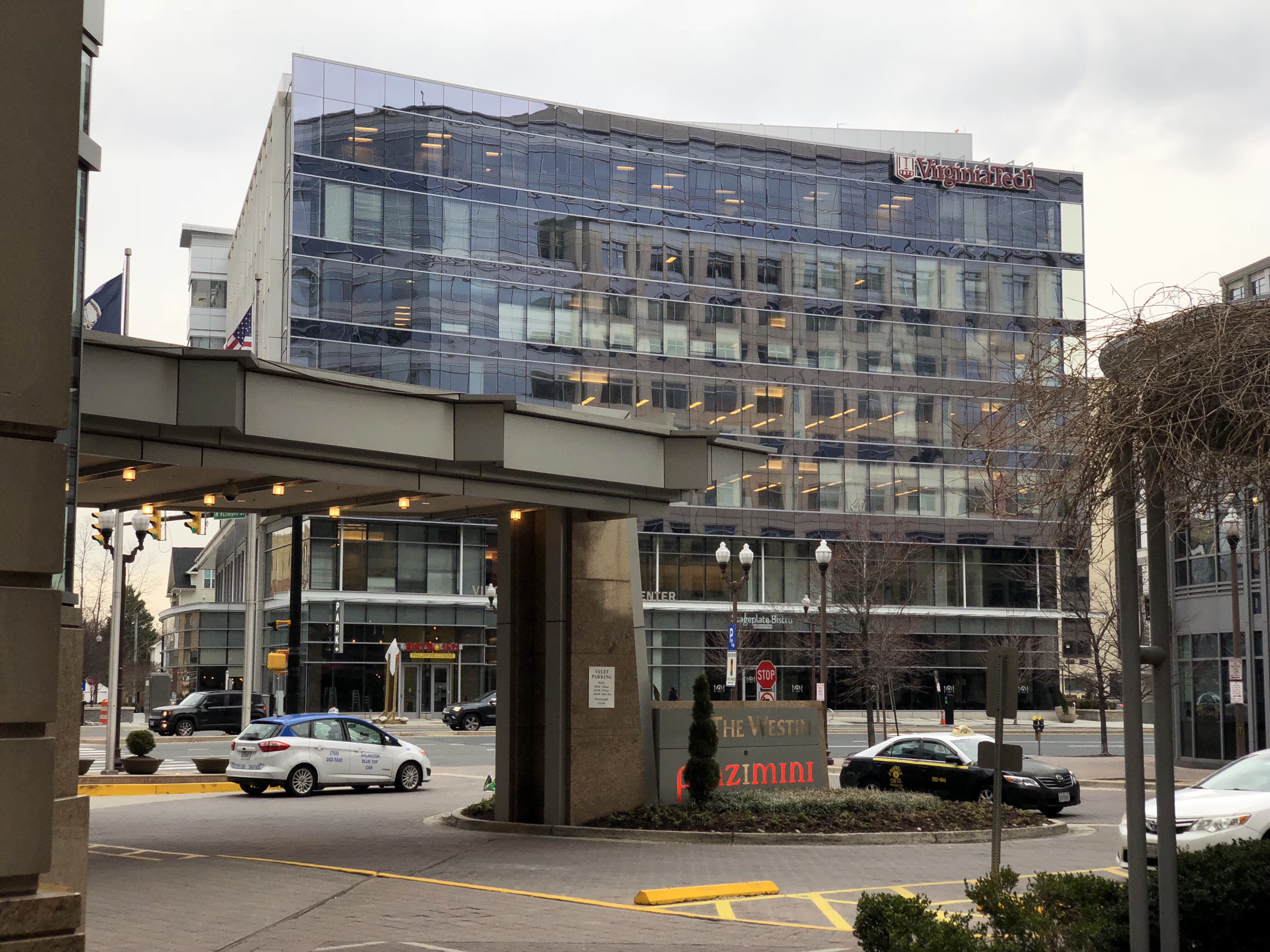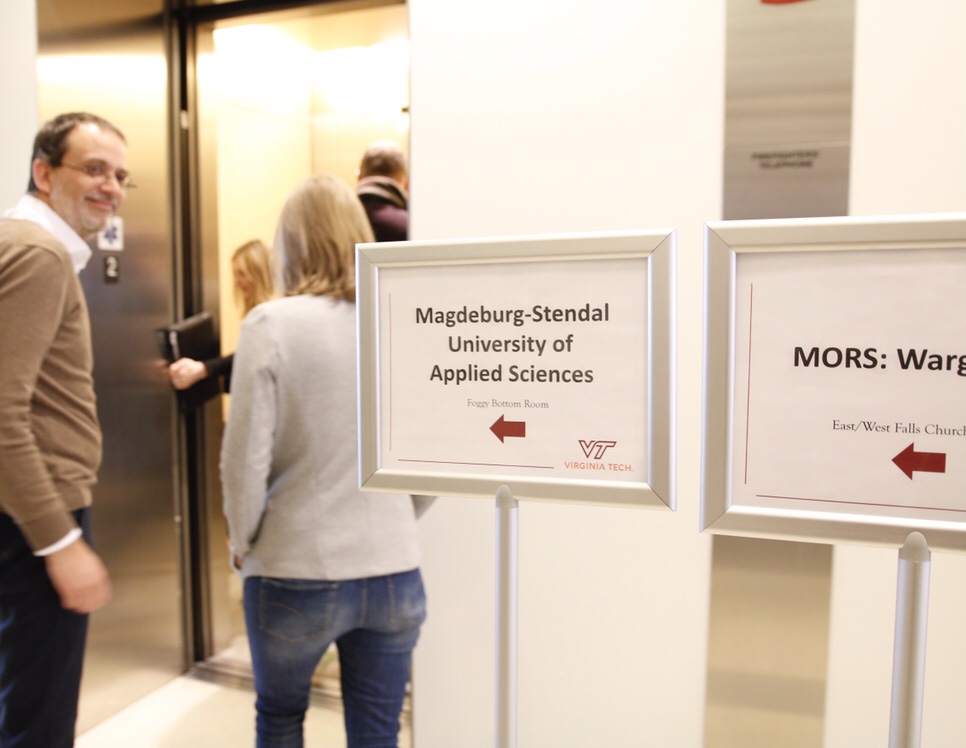 At Virginia Tech we were given a brief and informative introduction by Larissa Lacour and Patty Tatro about the background of Virginia Tech University and its faculties.
Thereafter, we were given a taste of what research projects at Virginia Tech look like.
Project BEMOSS

First, Prof. Murat Kuzlu and his team explained to us the BEMOSS project, its development process, background and current status. BEMOSS is an open source software, that turns small to midsized commercial buildings into "smart homes" and helps business owners to optimize their energy consumption by controlling air conditioning, lights etc. through one device.
Project EMBERS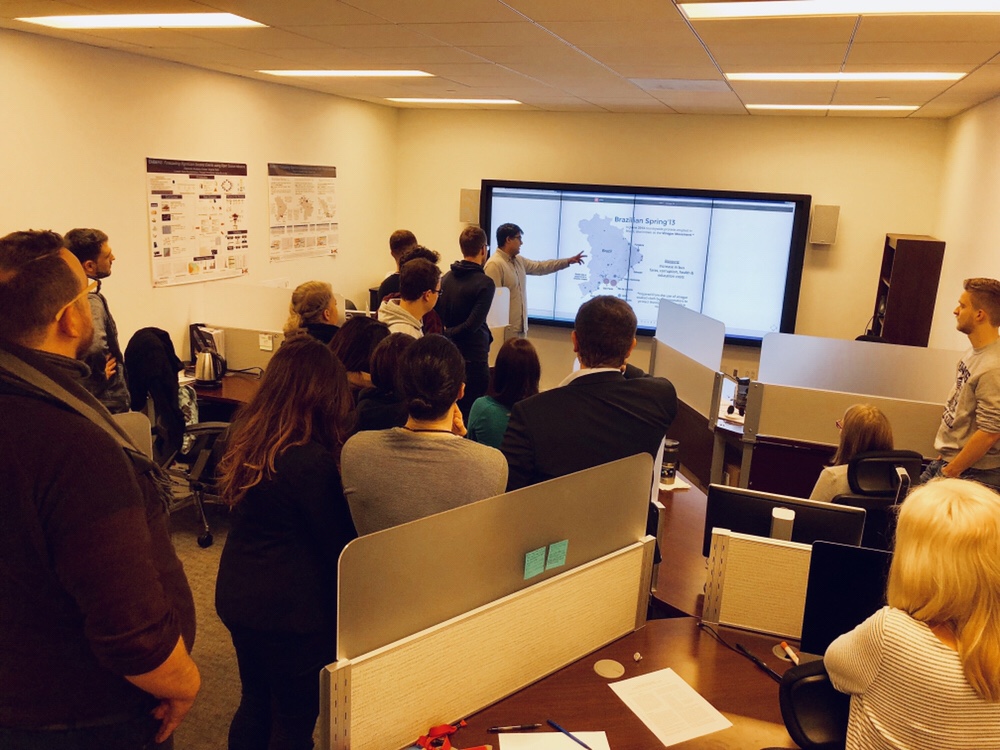 The next research project EMBERS offered some insights in big data analyses. As part of the project team PhD student Rupinder Paul Khandpur explained to us that EMBERS can be used to e.g. create forecasts that predict upcoming protests of any kind in chosen regions mainly based on social media activity.
Fairfax County Economic Development Center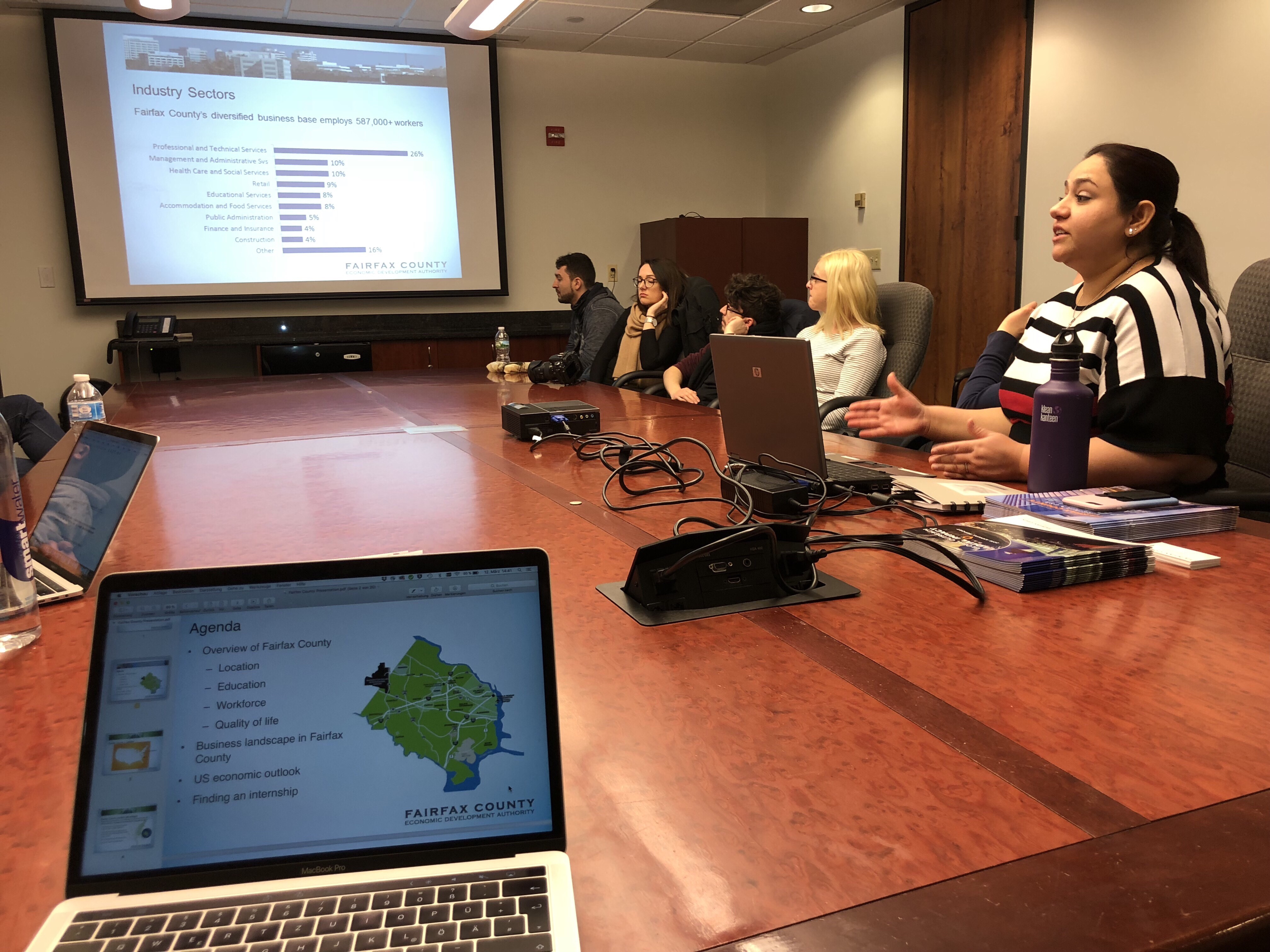 After recharging our batteries during lunch at Tysons Corner Center and before starting off our sightseeing tour, we paid a visit to Fairfax County Economic Development Authority. Our hosts, Jatinder Kaur Khosla and Jan Mule were pointing out facts about the pros and cons for FDI in the County which in the end led to fairly interesting conversations about opportunities and threats for the region in compression to other US Counties and other related topics.
In addition, we were given the opportunity to learn about the American job application process and how to prepare for personal interviews properly.
Afterwards we got off to explore the city AND – of course the most important part – got the chance to take heaps of group pictures 😉
Resume
The first official day has presented many different impressions.
On the one hand, people in the US seem to be more open for "human interaction" even in random situations. Furthermore, they are always very polite and supportive.
On the other hand, there are major infrastructure differences. While the public transport in Washington D.C. seems to be a bit out of date, Virginia Tech University supplied a whole other image. The facilities seemed to be very up to date. Here postmodern architecture merges with the highest and best technologies.
Also, the city of Washington D.C. is noticeably cleaner than most German major cities.
In the end, our first day in Washington gave us a first impression of the US way of life and made us hungry to explore even more of the US culture.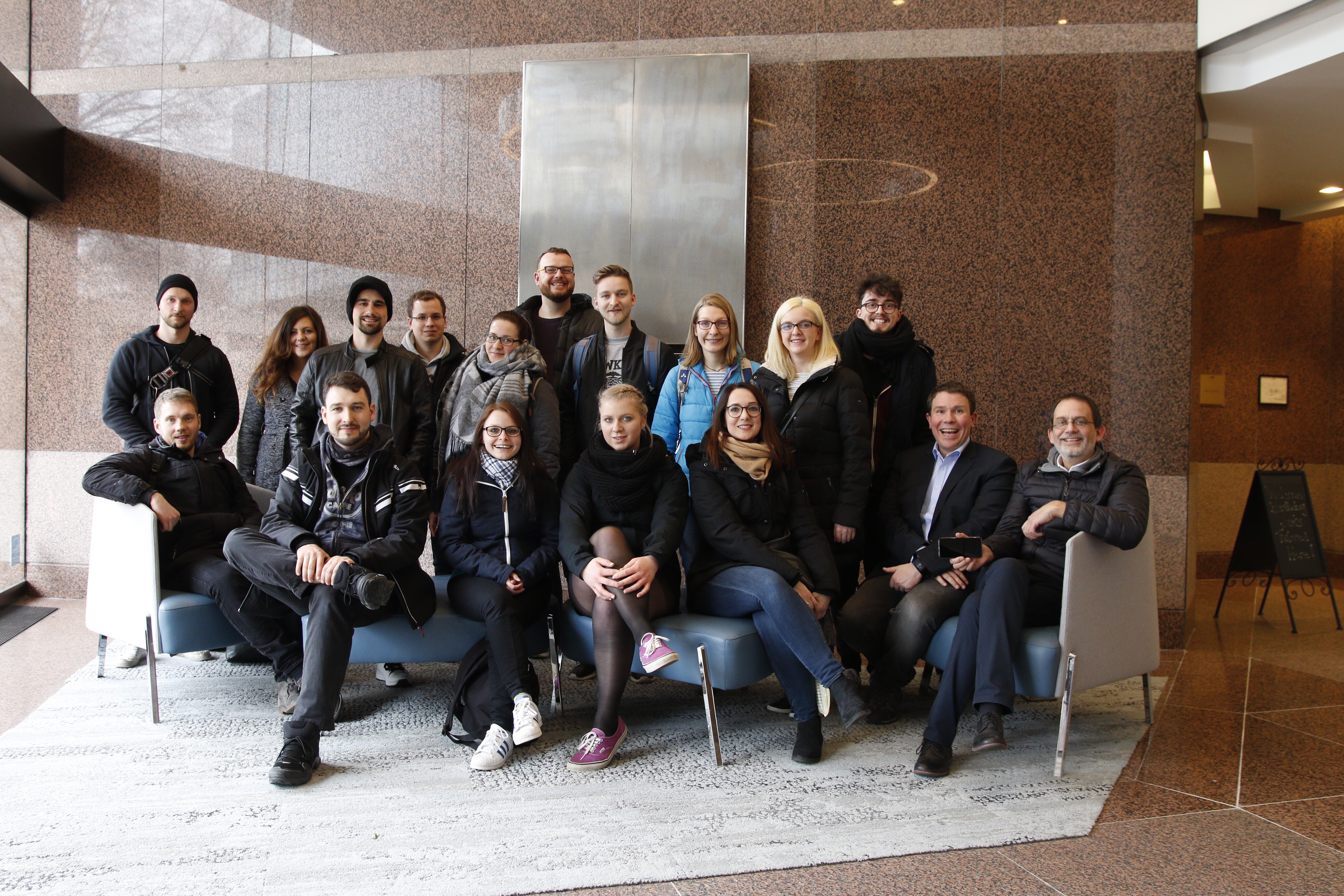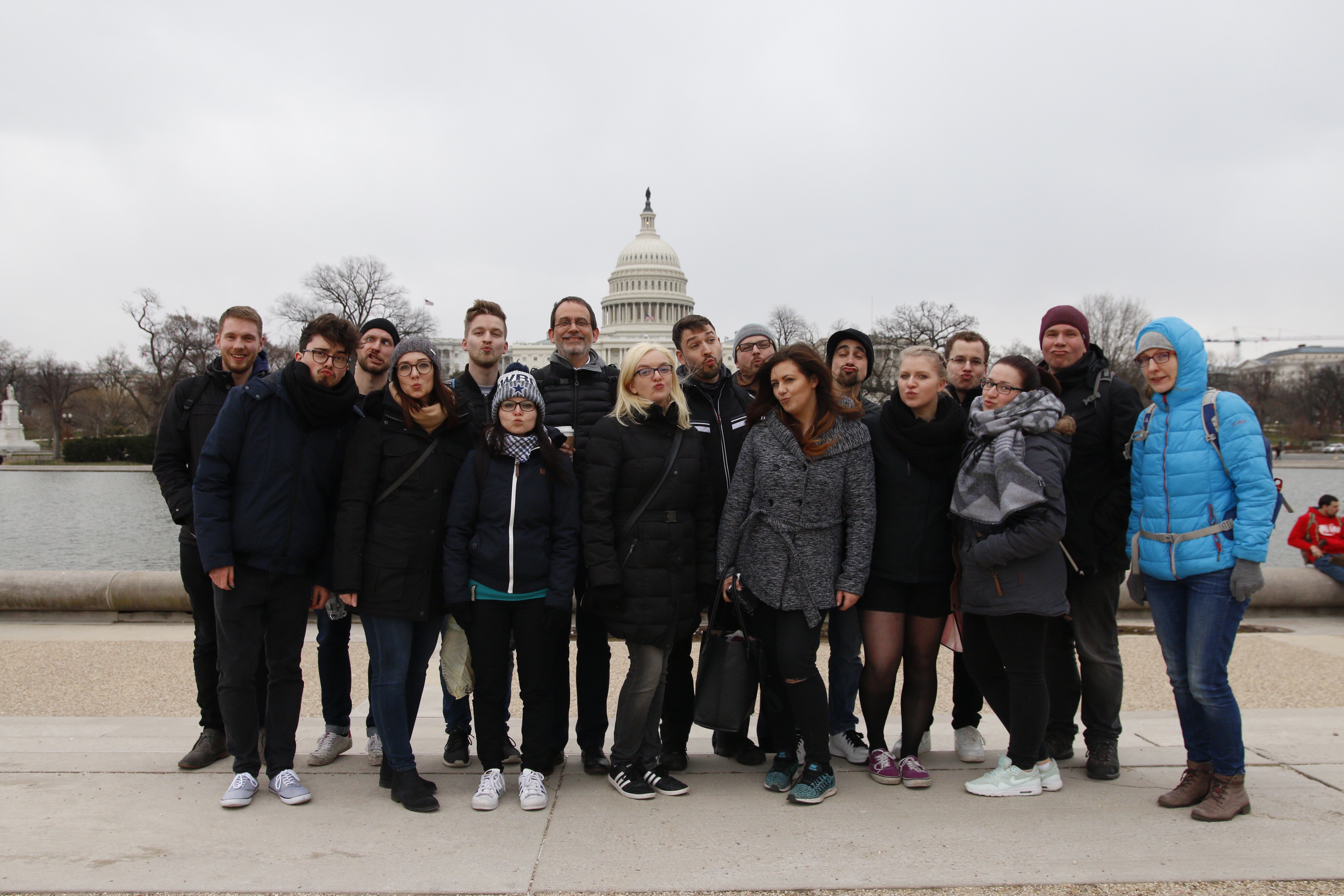 Author: Franz Beuster // Risk Management