It has been two weeks since we are back home, in our everyday life and back in our daily routine. Behind us, 14 days full of new experiences. When we boarded the plane in early March, it was the first trip to the U.S. for many of us. The expectations were great and at the same time we did not know exactly what to expect. How would the United States really be behind all the clichés? We did not have to be in the country for a long time to be surprised for the first time. The Americans are incredibly friendly, welcoming and helpful wherever they can. Getting in touch with them is much easier than with Germans. After each greeting follows the obligatory "How are you?" and it is easy to start a conversation. At first it was a bit strange for us as Germans to be always and everywhere asked about our condition, but we gladly agreed.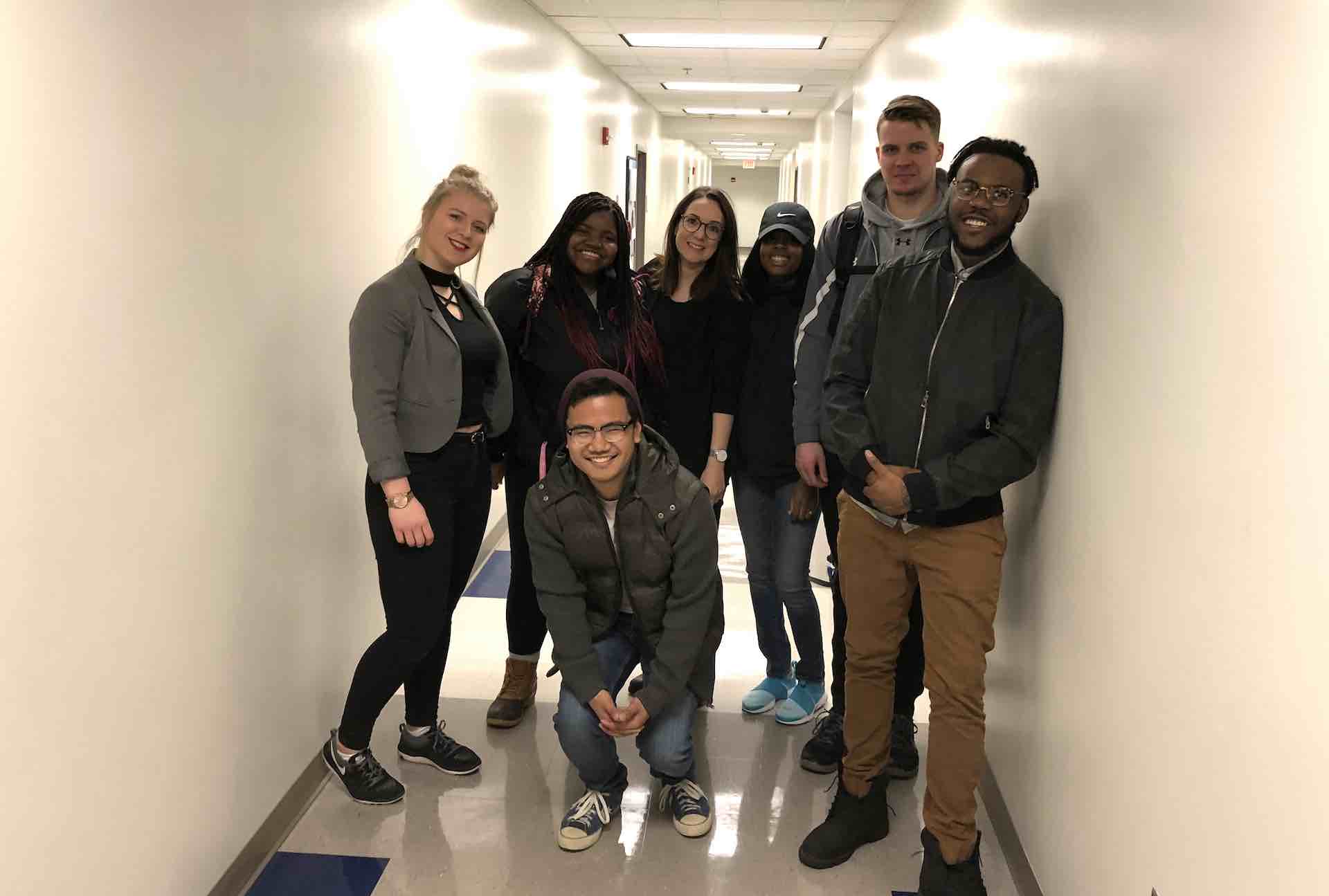 "I was extremely surprised by the American hospitality. Furthermore, we had nice and intensive discussions with the Americans. They are always helpful and open to tourists."
Robert Meißner
"The friendliness of the American people was most surprising. Regardless of whether they were at work or they were random citizens on the streets, everyone was friendly and helpful at all times."
Malte Peißler
"I was surprised by the friendly attitude towards foreigners. It was easy to talk to people you did not know. They all liked to small talk."
David Schmidt
"Most of all, the friendliness surprised me, all the people I met were incredibly hospitable and considerate."
Sebastian Wolf
But there was so much more that we should and wanted to get involved in. We found out that in the land of unlimited possibilities distances and dimensions have quite a different meaning. After long distances on foot or by car, we came to places where not only beautiful photos were taken, but also memories for eternity were created. What will be remembered even after 10 years?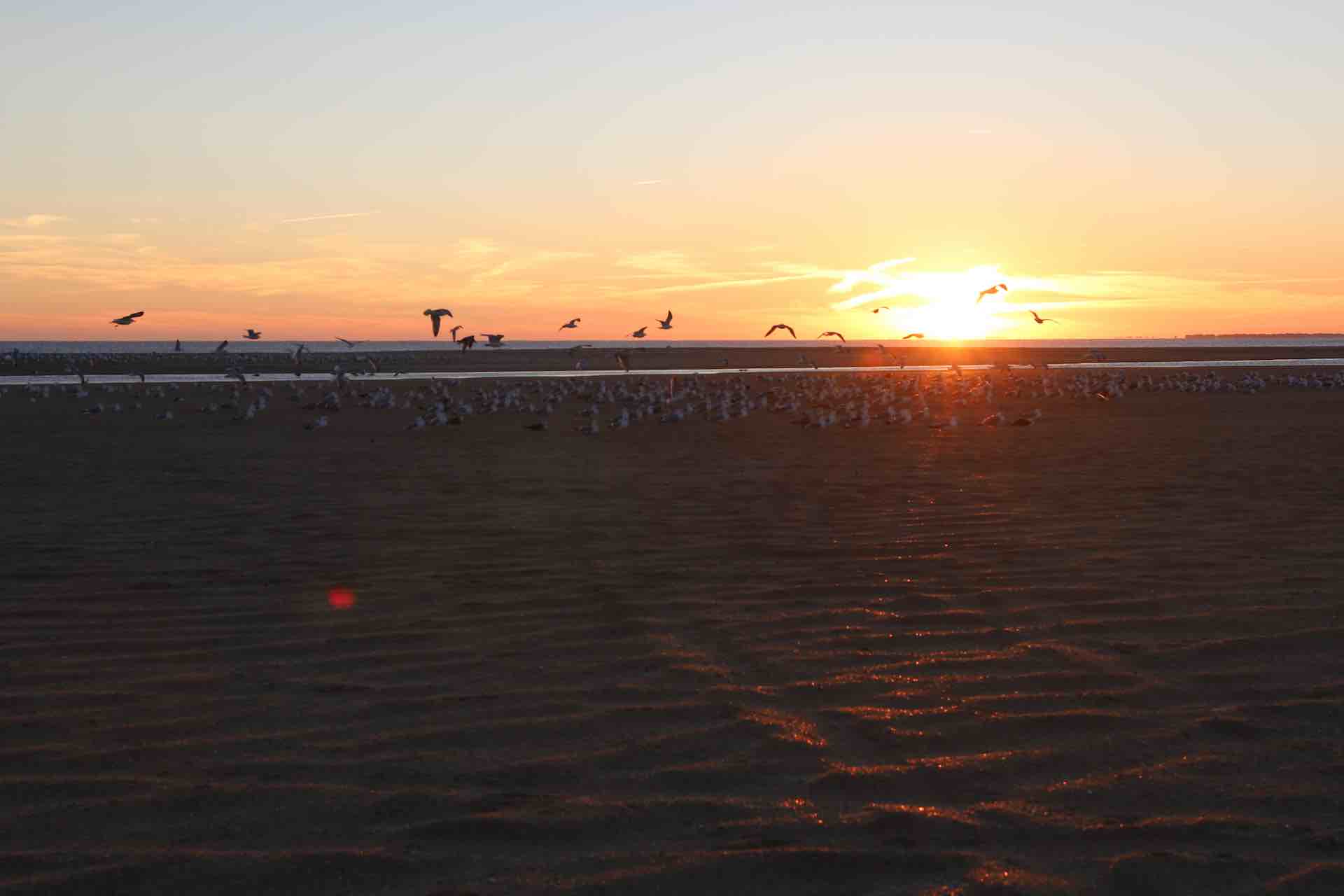 "Definitely the Outer Banks. This was my personal highlight besides having the opportunity to feel for a few days like an American student. This awesome natural spectacle was priceless."
Katharina Roosen
"My best personal experience was the time we spent at the university during a German class where we got the chance to interact with American students."
Anne Evers
"The best experience on every trip are the people. I was blessed with an amazing group of people participating this education trip. Every unique character of these 17 human beings gave her or his special input. In addition, I met a lot of nice people in the States. Every student, every teacher, every volunteer guide in a museum and everybody else who crossed my way had a great impact on me. They were just inspiring."
Laura Drischmann
"I will gladly remember every little detail in ten years and beyond."
Susan Tille
The opportunity to participate in student life in the US was a unique opportunity for all of us. As close as we got to the real American way of student life you cannot experience as a tourist. We attend classes, got in touch with the students and heard first-hand what it really means to afford such an expensive study. Unlike the well-known scholarship, most students have to take up student loans and have much more existential fear than German students. But they receive more services, have better facilities on campus and feel much more connected to their university.
"I think it would be great if better and more attractive sports are offered at the universities in Germany."
Robert Meißner
"I feel that we do not differ that much in regards to studying, besides their huge commitment to their university. In special shops you can buy everything with the university's logo – from pullover over shirts, caps, blanket, writing utensils, sleepwear – almost everything."
Katharina Roosen
"The trip really pointed out that the German education system is the better one and that it should stay free!"
Franz Beuster
Concerning the teaching, we did not think there is a big difference to Germany. This was also expressed by Prof. Dr. Jan Mugele from the perspective of a teacher who also took the opportunity to attend the lectures:
"I took two classes, theatre and psychology. I felt fine with the idea that I should participate in classes that have nothing to do with engineering to see the differences to our courses. The general idea of teaching is quite similar to the methods we use in Germany. This fact was surprising for me because I thought there are a lot of differences. One professor told me that it is very hard to catch the students because they are trained in school to succeed in tests either to build their own fact-based opinions. It seems to me that on both sides of the Atlantic we face the same challenges and have similar obstacles to overcome."
Prof. Dr. Jan Mugele
On this trip you could not only look behind the scenes of the university, but also got insights into companies where otherwise you would have had no access. We thank Prof. Dr. Herzog, who not only opened doors through his contacts, but also showed us many important historical places and sights and knew the best places for breathtaking sunsets. Culinary he also had the best tips and let us enjoy delicious dishes. By the way, another cliché has been fulfilled: Fast food is commonplace in America.
If you are thinking about whether you want to take part in this study trip, then do not hesitate to apply. Travelling expands the horizon and you will return richer in experiences. The group of #VAST18 can only recommend you to be a part of this adventure:
"It is a unique experience that I would not want to miss. This trip gives you the unique opportunity to get a real insight into the American student life."
Jenny Miosga
"Just to keep it simple: Experiences that shape your life! With VAST you can experience America – as cheap as never! You will get insights in universities, companies and research centers, which you never would experience and you will make new friends!"
Simon Frübis
"It is a unique opportunity to visit the US by spending almost no money, also you learn a lot about the American history, connect with people and have a wonderful time."
Malte Peißler
"Every step we took, every historical part we saw, each person we met and every place we visited was an enrichment to this trip. You will get a clue about how it is to study in America. You will get a brief overview of how the Americans think. A big argument to this trip: Travelling and seeing other cultures opens your mind and changes your view about several things."
Laura Drischmann
"Just by saying that everyone who is not trying to get admitted to this trip is an idiot! This is a once in a life-time opportunity to get a feeling what the U.S. education system is really about! And that to more than fair conditions!"
Franz Beuster
Author: Sabrina Roisch // Business Management