In this blog students of the Magdeburg-Stendal University, participating in the Virginia Academic Spring Trip (#VAST18) will report on the trip through Virginia, Washington DC, and the Hampton Roads Metropolitan Area.
Join a group of Business, Interaction Design, and Electrical Engineering students on their trip across the ocean and follow us on this blog. You are very welcome to comment on our posts.
An Invitation from Overseas
We received an invitation from Old Dominion University (ODU) Norfolk, Virginia. Among others the Strome College of Business (Prof. Jeff Tanner, Bruce Seiffert, Ling X Li), the Department of Electrical Engineering (Prof. Helmut Baumgart, Prof. Dimitri Popescu), and the Department of Computer Science (Prof. Michele Weigle, Prof. Michael L. Nelson, Prof. Mike Overstreet, Prof. Ajay Gupta) participated at arranging our program. The visit was planned by our Business School under Prof. Michael Herzog's direction. He has been working together with ODU since 2006. In 2015 he spent five months working at the Department of Computer Science as a visiting professor. Therefore, we had many possibilities for connecting with people and institutions there. This year we were accompanied by Prof. Jan Mugele, Professor for Regenerative Building Energy Technologies from the Institute of Electrical Engineering, and research associate Leonore Franz.
The purpose of the trip was doing research for exchanging possibilities for students and faculty, connecting with business companies for internships, research projects, enhancements of research and teaching cooperation with the Old Dominion University as well as initiating cooperation agreements. Last but not least an important aim for all students was getting to know the American university and business company culture as well as getting an authentic impression about some shaping events of US history, affecting the whole world, at original locations in the Historic Triangle.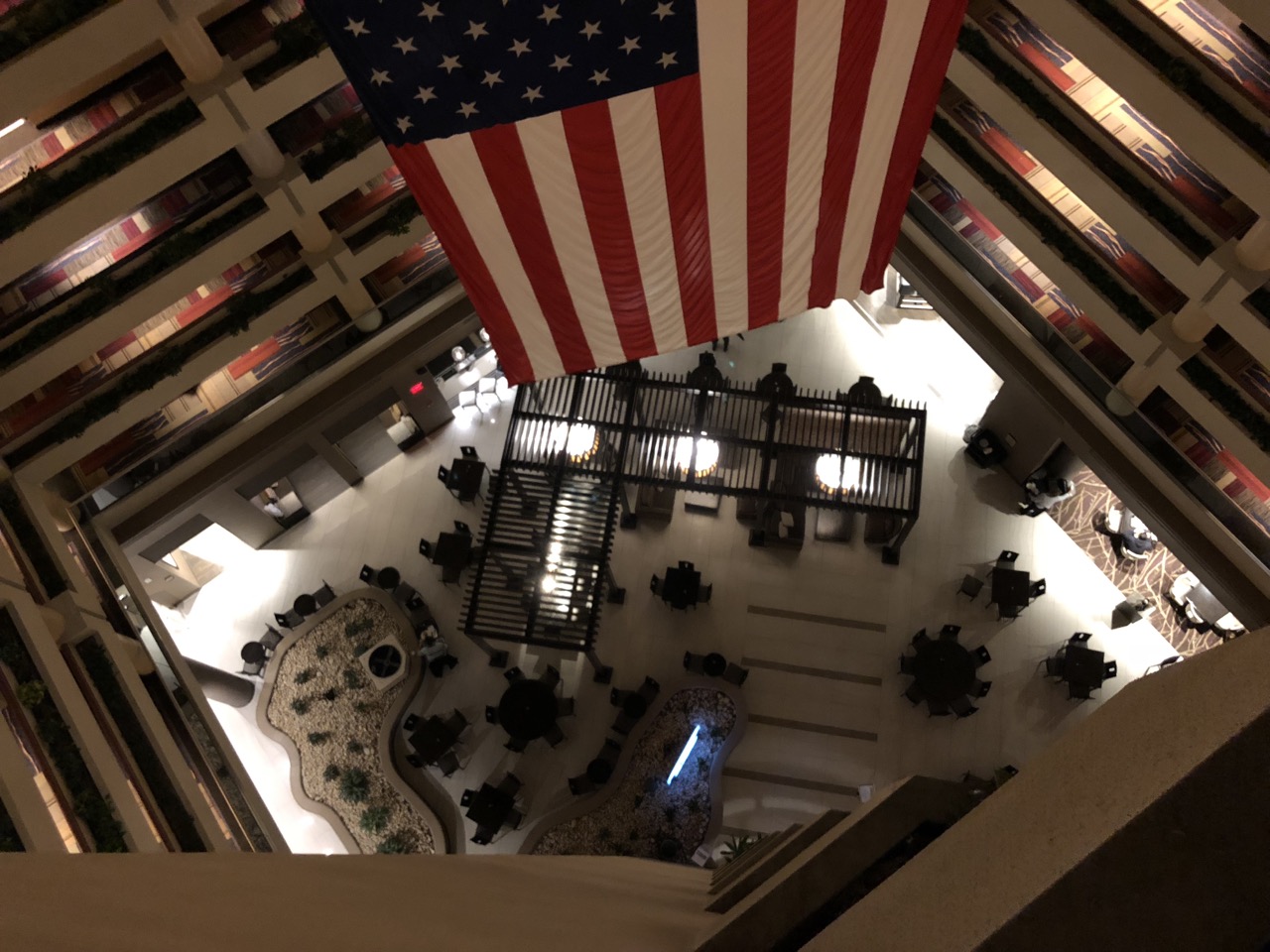 Student prep
After some busy weeks of preparation and planning we finally started our journey to the USA. We all made it to Washington D.C. on March 11th. In the weeks ahead the Business Administration students prepared presentations on topics like Healthy employee scheduling Working Culture in Offshore based projects and the German dual study program.
Meanwhile, one of the graduate students of Entrepreneurial Risk Management was working on an interuniversity research project with the Austrian Johannes Kepler University in Linz. He and his group analyzed social bots on twitter and whether it is possible to change a tweets credibility through an increasing number of retweets. Another graduate student explored how to effectively find companies with a competitive advantage. This will make it easier to choose which stocks to buy and know which are not that profitable.
Four students from the Engineering and Design department were running an interdisciplinary project in Winter 2017/2018 – developing a prototypic interactive solution for exhibitions and fairs. These projects were presented first at Werkschau in Magdeburg. The next steps will contain working on market analysis, strategies for launching those products on the market, and project development by the Business students as a transfer assignment. The trip enabled many advantages because of the collaboration between those two departments, and partly because of the professional and structural connection possibilities with research partners in the US. Especially helpful was the possibility to adapt some of the interdisciplinary transferal environment to our university.
Let's go
We thank all sponsors of this expedition, especially our Deans – Burkhard von Velsen-Zerweck, Jürgen Häberle –, the Senats Commission of International Affairs, and nevertheless our helpful host and advisor Mike Overstreet from ODU. We especially thank our above-mentioned hosts for the open doors and the immersing exchange in Virginia!
Have fun and gain new insights from our field trip report.
Best regards,
Michael A. Herzog, Jan Mugele, Leonore Franz