Today we had another campus day.
For the designers among us, it started in the morning with a course on design history. The professor xxx was very entusiatic and the course was exciting. We learned a lot about the origins of typography and printing.
For the business students there was a Wallstreet 101
In the course Wallstreet 101, some of us were able to get an insight into the stock and foreign exchange market. Since the course only served as an introduction to the subject, the teaching content was simple but still interesting. At this point a big thank you to the professor who kindly invited us to attend the course.
In the evening I attended another blacksmithing class.
Blacksmithing is offered as a normal course at Odu. 12 students forged hooks, small jewelry and jewelry blades.
Unfortunately I was only allowed to watch, anything else would have been too dangerous.
While the others had already driven up to the O'Connor brewery I watched the forging.
Klaus then picked us up and we drove to the brewery.
There we found the rest of our group with a slight buzz.
The brewery offers different kinds of beer. From dark malty stouts to very exciting sincere ales to an attempt at German pilsner. – well… the attempt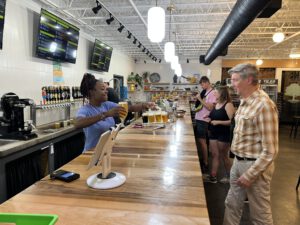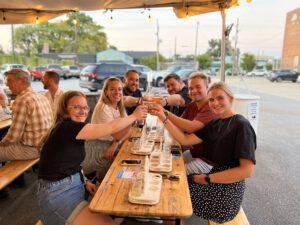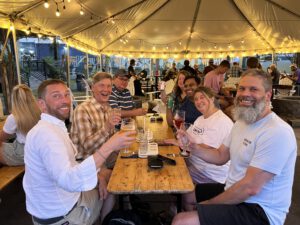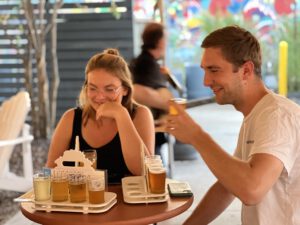 A band of about 10 people played countrymusic and we met a lot of friendly people from there.
At some point it was time to go home and I had to finish my conversation about matchbox cars.
When we got home we talked for a while in front of the hotel and some of us went to a dance club afterwards.
Luckily all clubs on campus close at 2. So we were back home in time and the group was ready to start the next day.