On Thursday some of us started the day early at 08:00 AM with taking classes like "Visual Communication" and "Principles of Insurance and Risk Management". Others took classes like "Web Design" or "Wall Street 101" which started at 11:00 AM or classes which started in the afternoon like "American Naval History". So throughout the day everybody of us got the last chance to get a glimpse of how student's life looks like at the Old Dominion University before we got together at 12:20 PM for our "activity hour" which was planned in advance to this trip.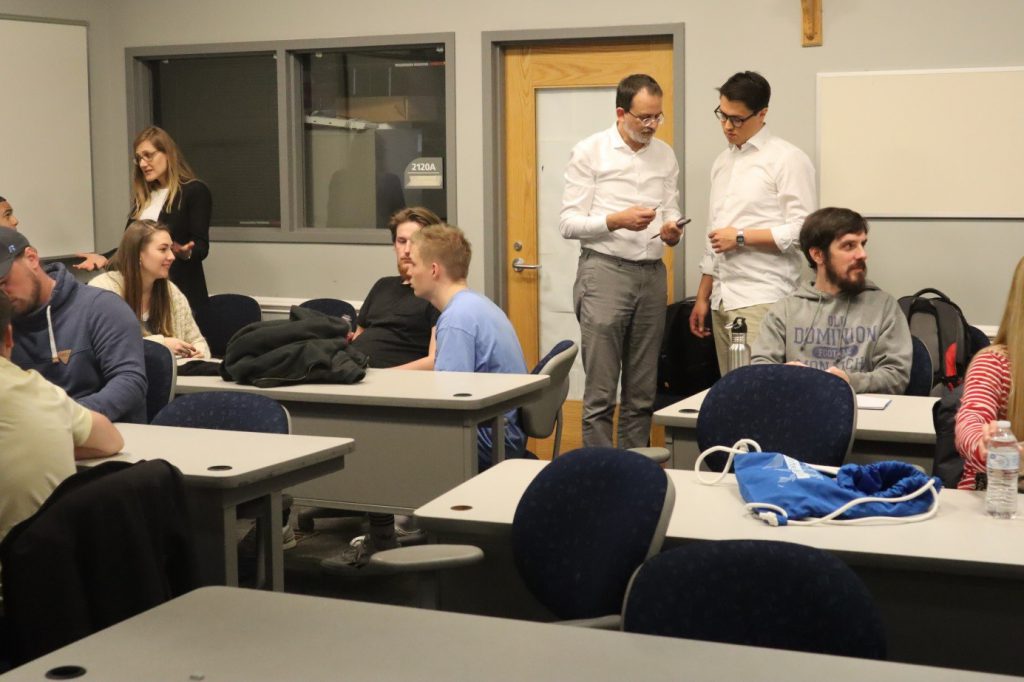 Everybody of our group had to prepare a presentation about different topics which were shown to some American students and lecturers, especially the American students we already got to know some days before in the course "German Class".We met up in the lecture room of the ECS building which almost felt like our second home and were greeted by lecturer Kerstin Steitz amongst others.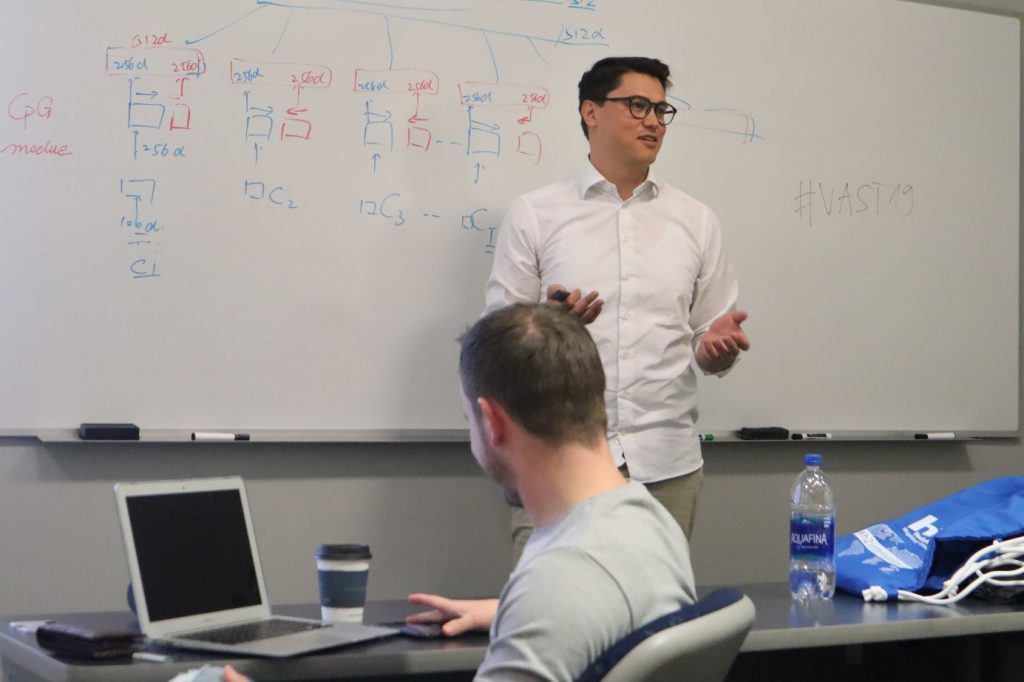 Due to time limitations and a tight schedule only three presentations could be shown that day. All of us were very excited to get to know about the topics of our three speakers Matthew, Manuel and Cedric. Matthew was the first person to show and talk about his presentation which was about "Challenges in Higher Education: Interdisciplinary Work – New Methods and Curricula". We got to know about how universities in general maybe should offer more interdisciplinary learning opportunities because a lot of disciplines can't be considered isolated and go hand in hand with other disciplines. At the end of Matthews presentation, he initiated a discussion by asking what other alternative models look like and if employers may track the learning record of their employees in order to achieve lifelong learning. The second presentation was held by Manuel. He talked about "Eye tracking in applied market research" and started his presentation with some nice examples of how the human eye and brain track things and how eye tracking methods are already in use today until he got to the bottom of his topic. He was talking about how eye tracking is a game changer in terms of market research. He showed a lot of insight which sparked some interesting ideas and questions from the audience. Cedric was the last of us to show his presentation. His topic was about "Risk Management in practice" and as a prime example, he showed us how to calculate the (financial side) of risks while planning a birthday party because nobody wants to waste money and time. He also showed other applications of risk management ("climate impacts") which were very interesting to get to know about.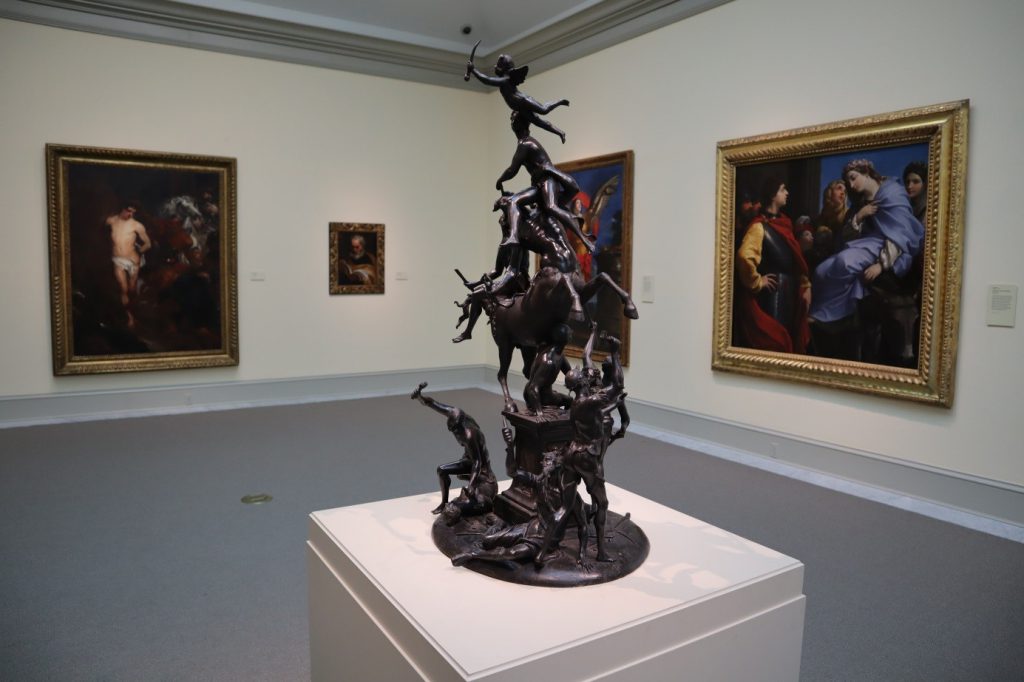 The activity hour ended just in time and while some of us took one more class, others of us had some free time. Yasmin, Roxana and I were invited by American student and friend Blaine to go with him and visit the Chrysler Museum of Art in Norfolk which was quite impressive. The museum showed modern art and ancient exhibits as well.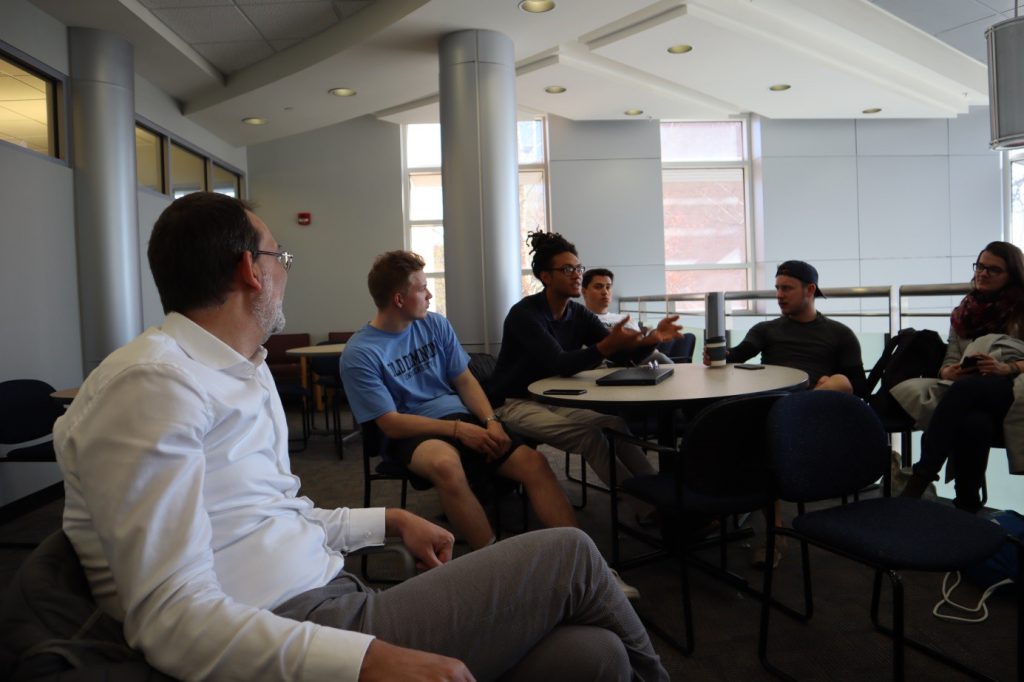 After getting back on campus our VAST2019 group got together for our last project meeting. Professor Herzog initiated an excited discussion in which we talked about our feelings towards the end of the trip and which kind of memories and experiences we all made. It was incredible to get the input of each other and how different some views tended to be. After the project meeting we closed the day with a dinner at Cogan's Pizza and again met some of our new made American friends.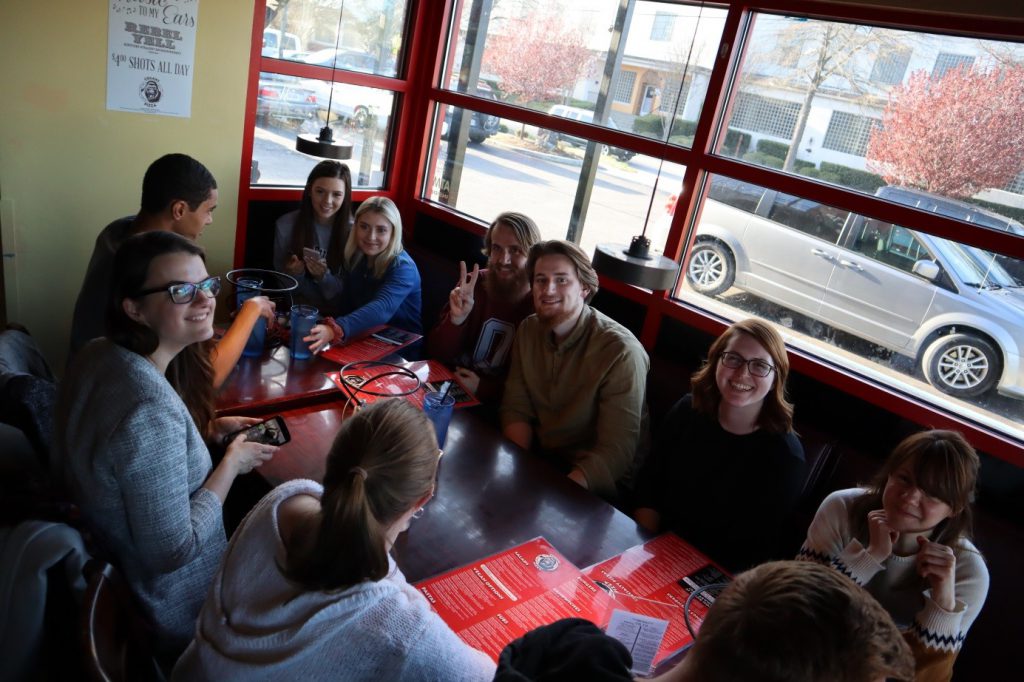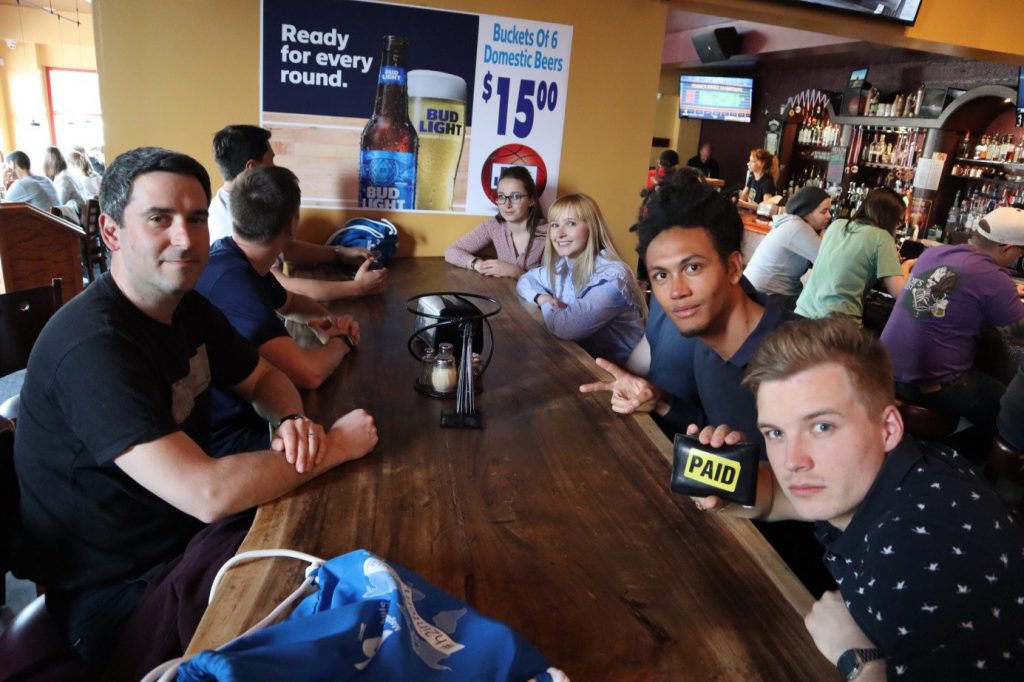 That whole day was a dignified closing event of our Virginia Academic Spring Trip. After getting back to our hotel rooms in the evening we had to pack our stuff and getting ready to leave the next day – heading off to Washington D.C. again.