One of the three greatest things American science has archived is, besides the invention of the transistor and the atomic bomb, to put a man on the moon. The program that makes this possible is the National Aeronautics and Space Administration – NASA and at the Virgina Air and Space Center had the honour to get a glimpse of these archievements and joined a guided tour.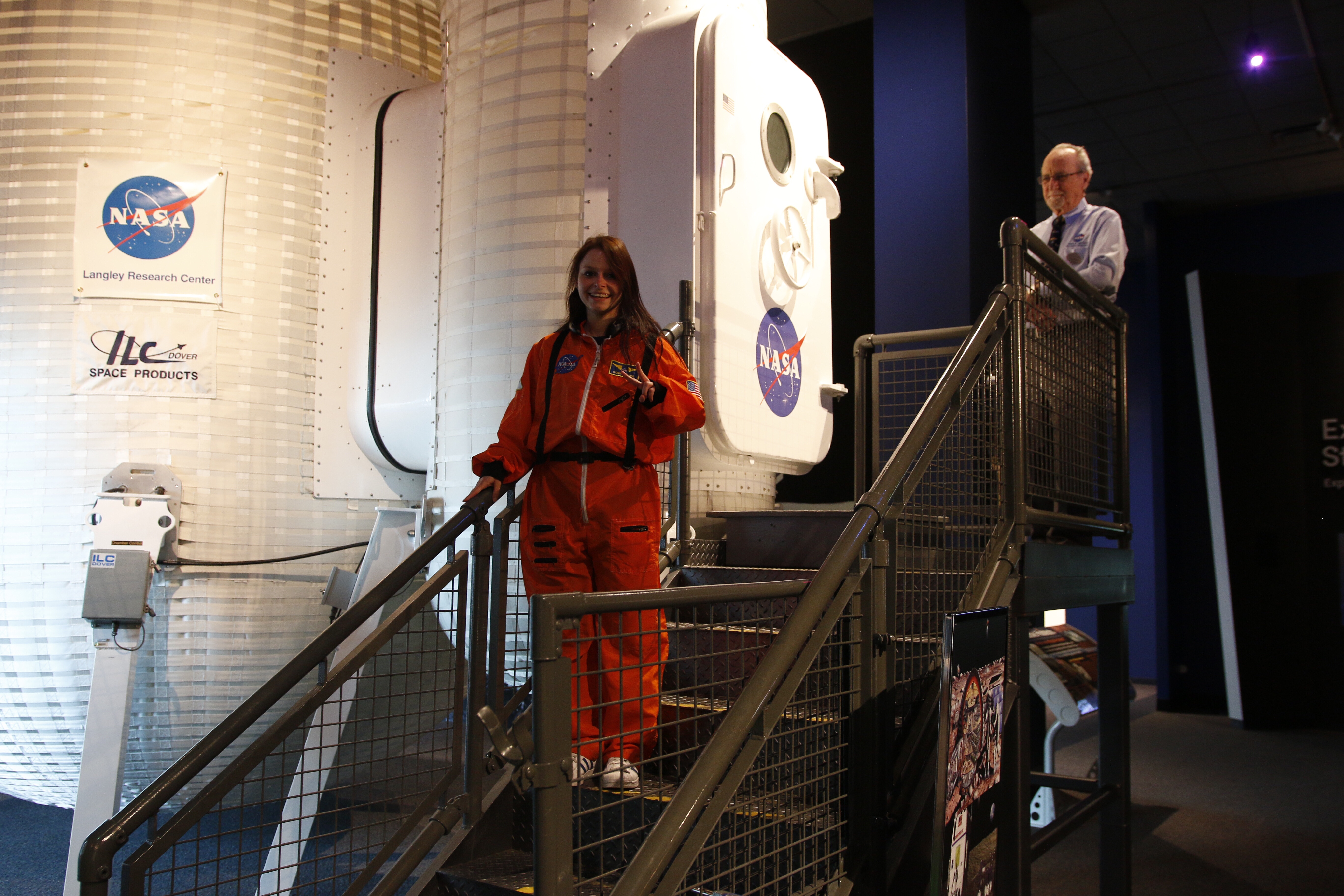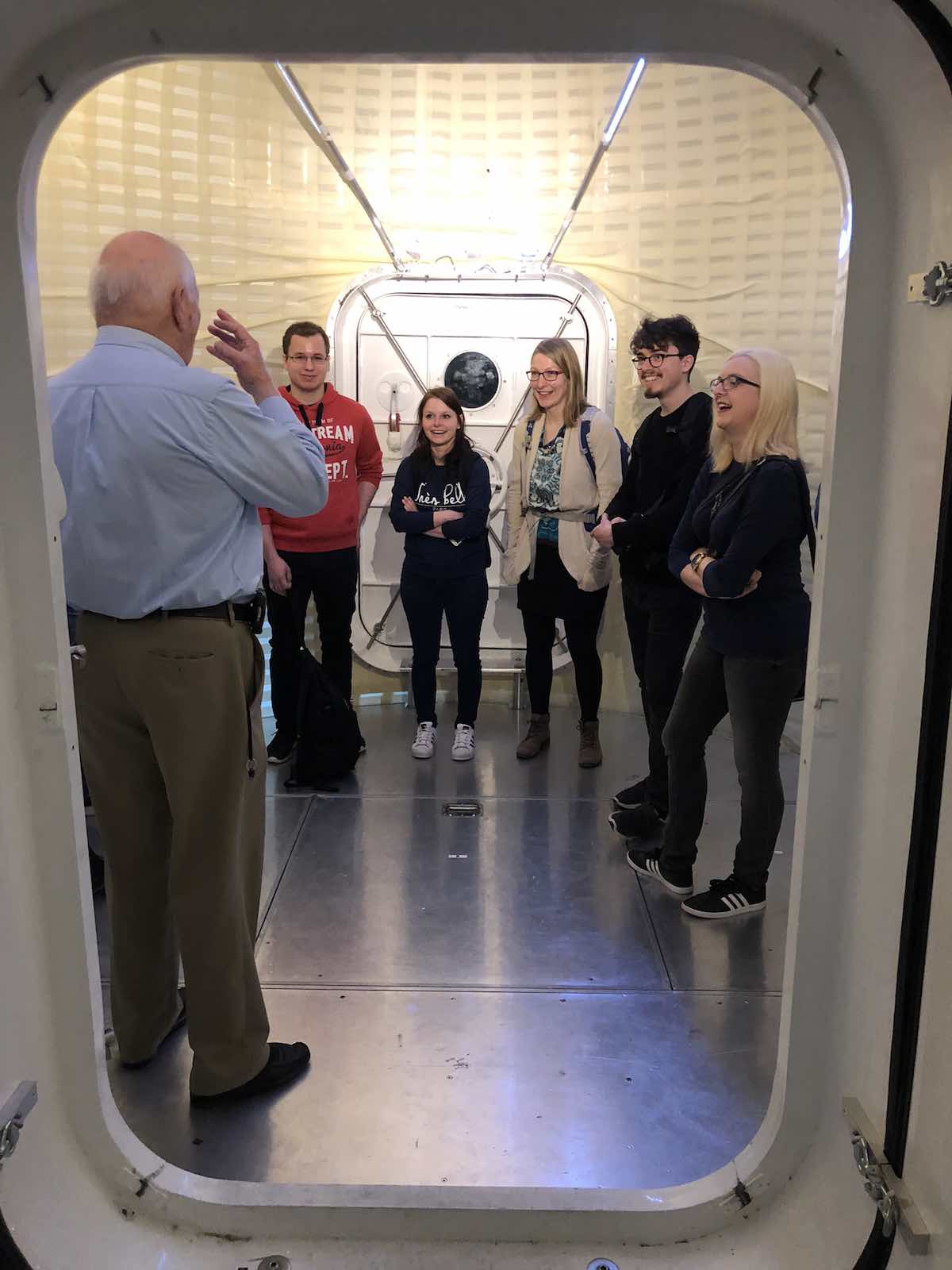 Our charming host Jim, a volunteer who is retired and wants to give back to society, showed us around and started the tour with a comparison of modells of planes from the beginning to nowadays. A good way to get in touch with the speed of technological evolution in the last 100 years.
After passing a lot of exhibits Jim showed us the most amazing thing we maybe ever will been able to see, a part of the Moon.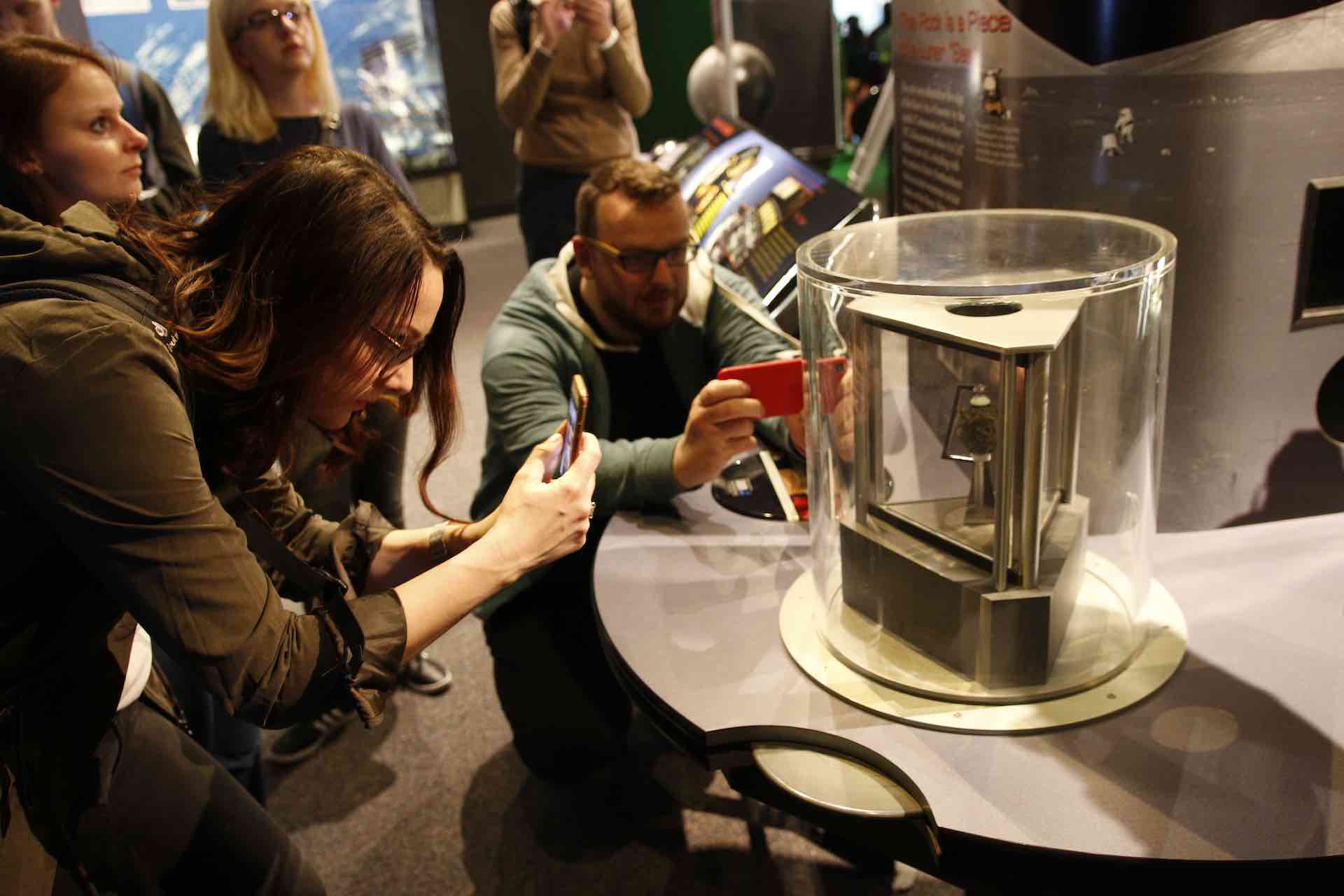 And with an smiling face he told us that they shared their lunar rock with every nation but the Russians. Several times he mentions the Russians not in a very favorable way. Still, 27 years after the dissolution of the Soviet Union this nation does not have a great stand in the US.
Battle for independence
After an exciting day at the Nasa Langley Vistor Center, we started our tour to some of the historical sites of the Hampton Roads Area. One of the most important ones is the battlefield in Yorktown. Here America won its independence in 1781. With the help of French troops and the immense influence and strategic knowledge of German General Steuben. Also, this was named the "German battle" because 2.500 German soldiers supported the French troops.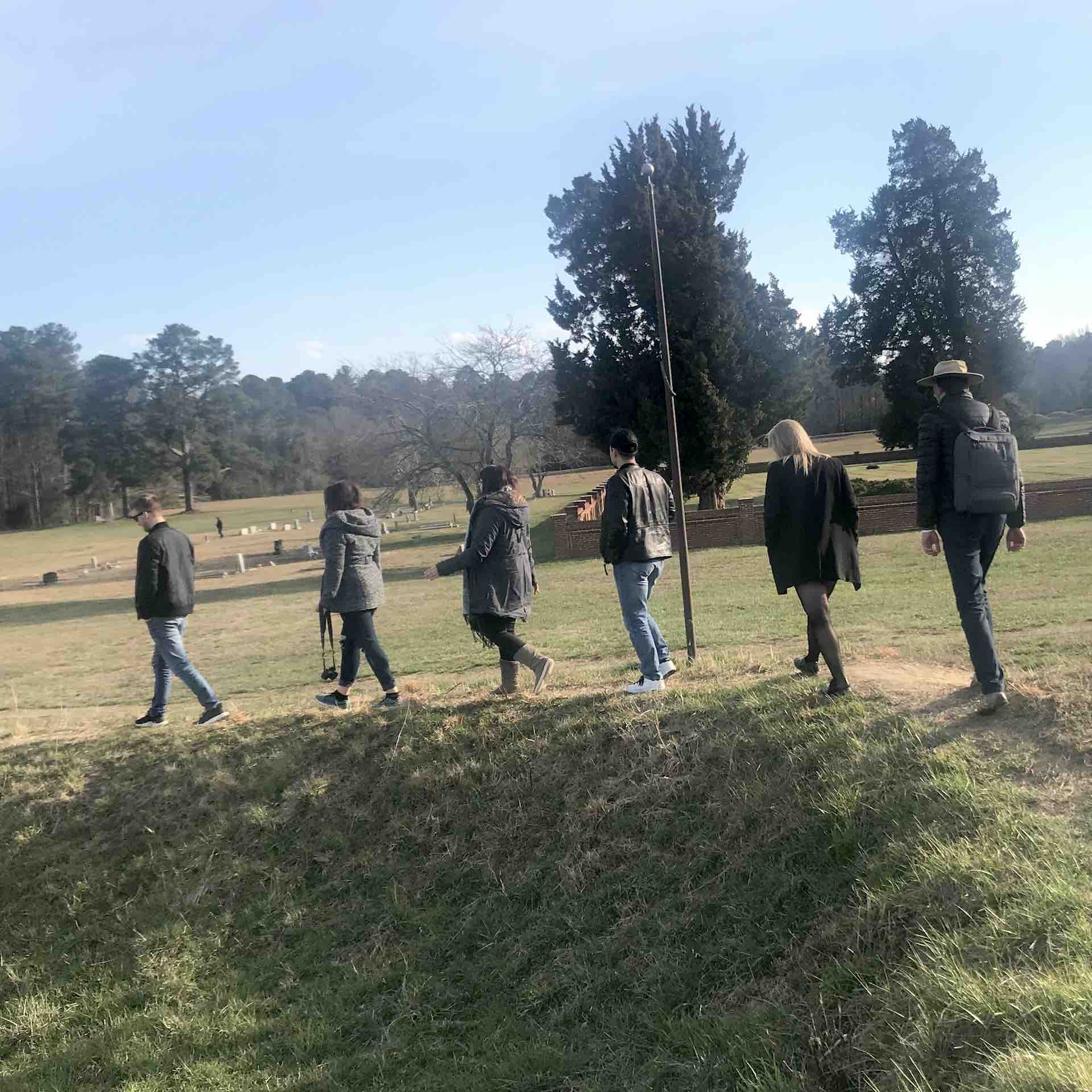 Turn around
Furthermore, we enjoyed a great view of the largest American turning bridge, which is with 1,140 meters the second largest of the world. The bridge crosses York River between Yorktown and Gloucester Point.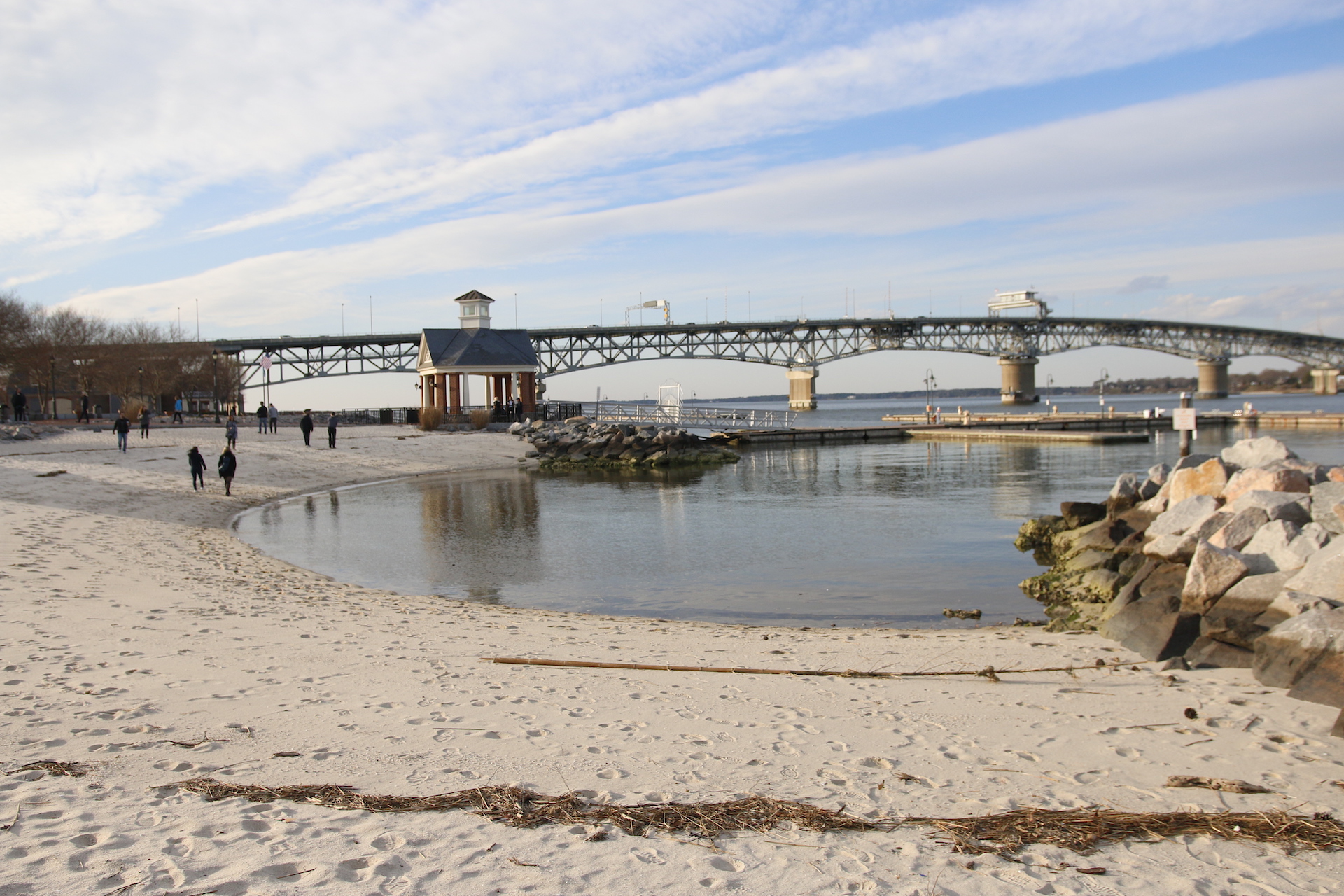 Although we could have taken the bridge we decided to use the Colonial Parkway route to enjoy the natural and cultural beauty of Virginia. The Colonial Parkway is a 37 kilometres scenic roadway stretching from the York River at Yorktown to the James River at Jamestown. It is part of the National Park Service's Colonial National Historical Park and connects Virginia's historic triangle: Jamestown, Williamsburg and Yorktown. We will explore the historical site of Williamsburg next week.
At the end of the wonderful Colonial Parkway we reached Jamestown. To get back to Norfolk we had to
cross the James River by ferry. This option gave us an awesome view to the colourful sunset. That was for all of us the perfect end of a successful and fascinating day.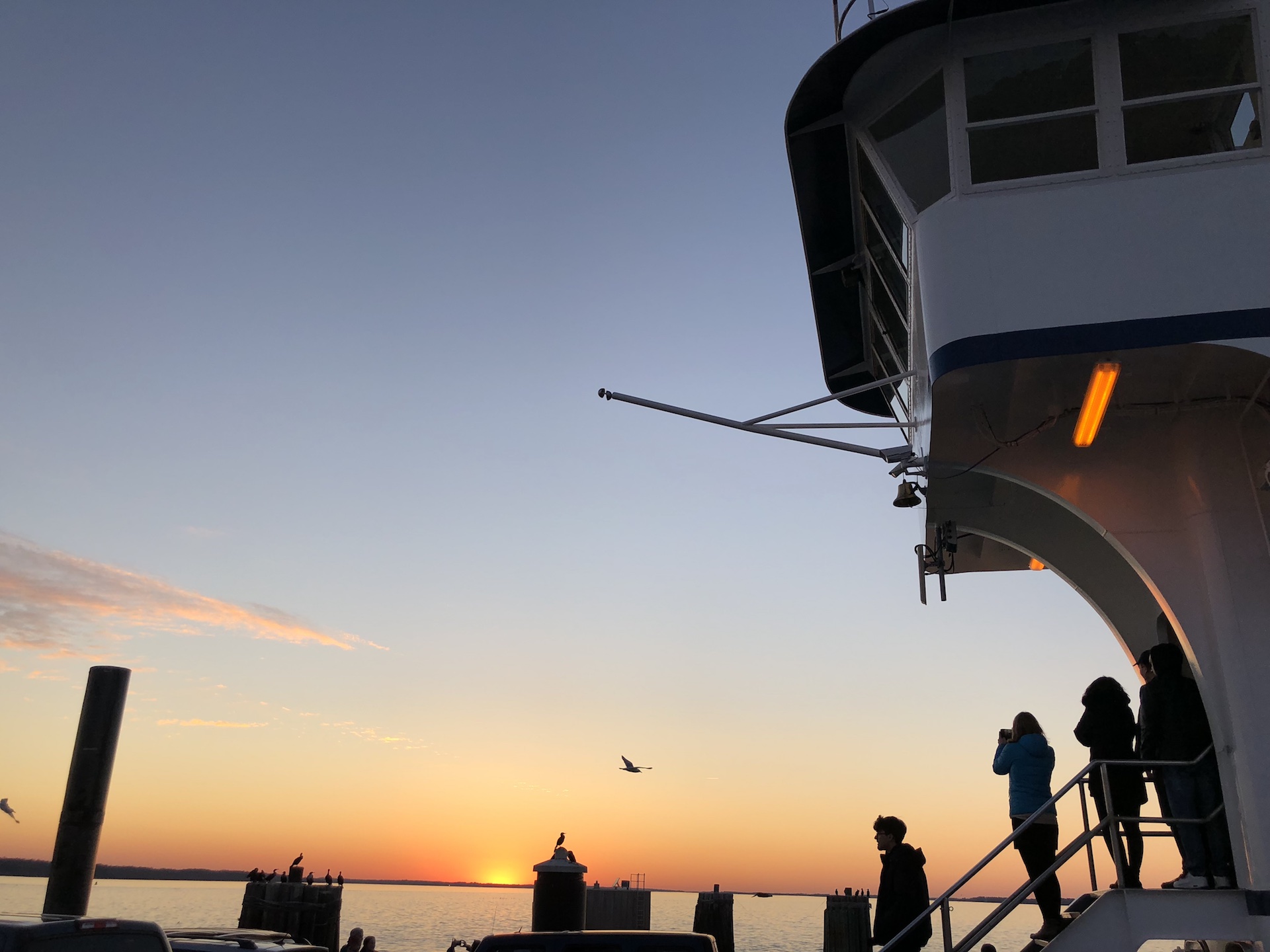 Author: Susan Tille // Business Management