Old Dominion University – Campus Tour
The day started with an unspectacular, but very mediocre breakfast and continued with a small discussion of the lectures. Afterwards, we got a campus tour at Old Dominion University, conveniently located next to the hotel. Our tour guide, an exclusively backwards Greek, gave us the most important info about the history of the university. They always seem to be very proud of their history here.
German Classes
Now that we knew the campus well, part of our group went to an advanced German class. Or rather, searched for it first, since they had changed classrooms. In the meantime, we returned to the hotel and worked on the flyers and lectures for the next days. Soon it was time for our German course as well and we headed back to the campus. Once there, we also had to find the right room first and were therefore late for our first lesson. You believe in German punctuality? This story is fictional! Everyone but us was there on time when we finally arrived and we were able to just join them.
This was only the second time the course was held, so, unfortunately, we didn't learn much new. A funny thing that we learned was that public viewing in English is not a passion for ball sports, but the corpse show. When the course was over after 40 minutes and we had finished learning, our stomachs growled and we went to the canteen.
Canteen and Project Meeting
Unlike at home, the cafeteria doesn't have a set meal. Instead there are many different stores, like Starbucks and Chick-fil-A and so on. Since the lines were too long at the popular stores, we just got a drink. We then went to the next appointment of the day, our project meeting. Now it became apparent how well we already knew our way around campus, not because we got lost on the way there, but because we got lost twice.
When we finally arrived at the meeting, late once again, we planned the next few days. With Ajay Gupta, the Professor for Computer science , we planned to do a group work for tomorrow. The works with his Indian students would fill the whole day, so lectures were postponed for the time being. When the meeting was over, we briefly returned to the hotel and headed out for something to eat.
Flying Boats, Eating with an Ocean View, and Wallmart
On the way out of town, we drove over a bridge to the first stop, a stopping bay with a very nice ocean view.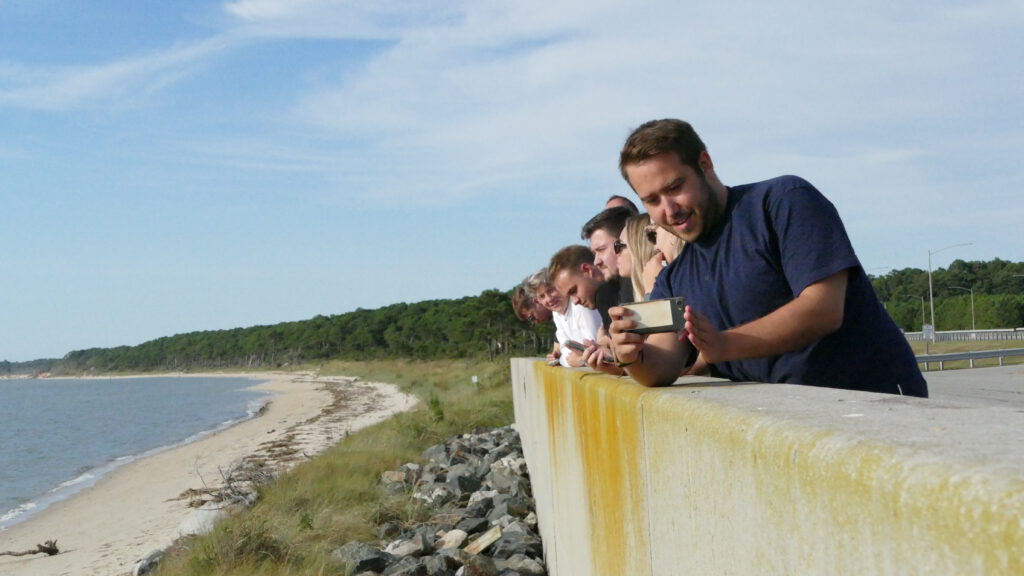 After that we had another stop at the beach. Unfortunately we didn't stay for long because we were all pretty hungry.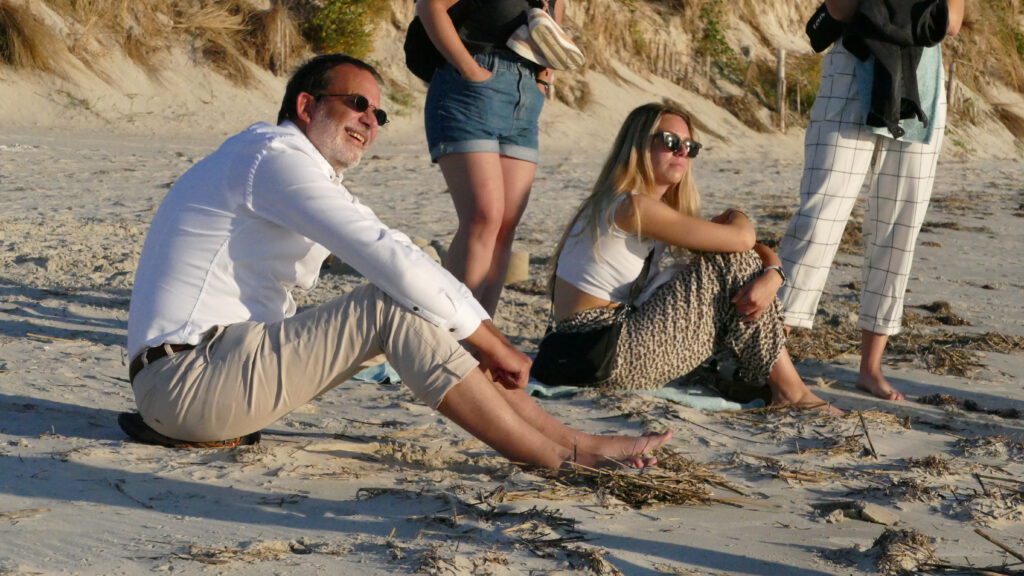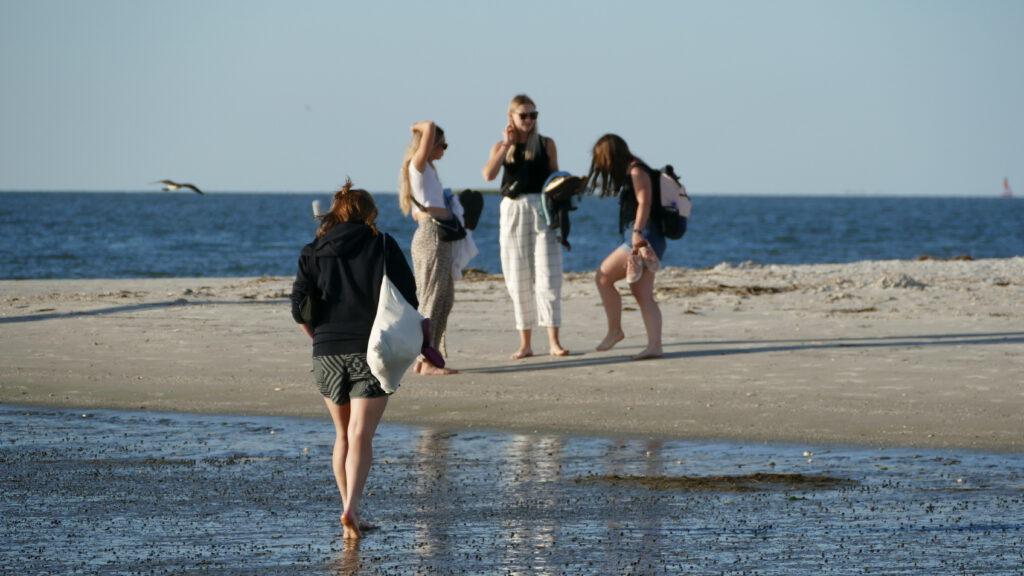 Upon arrival at our destination, a small restaurant right by the sea, we were told that we would have to wait another hour for a table. However, with a drink, we could kick back for a bit and relax. We could watch the sunset and see a guy fly around in his motorboat with a kite attached. Given all that, it was easy to pass the time in the idyllic place.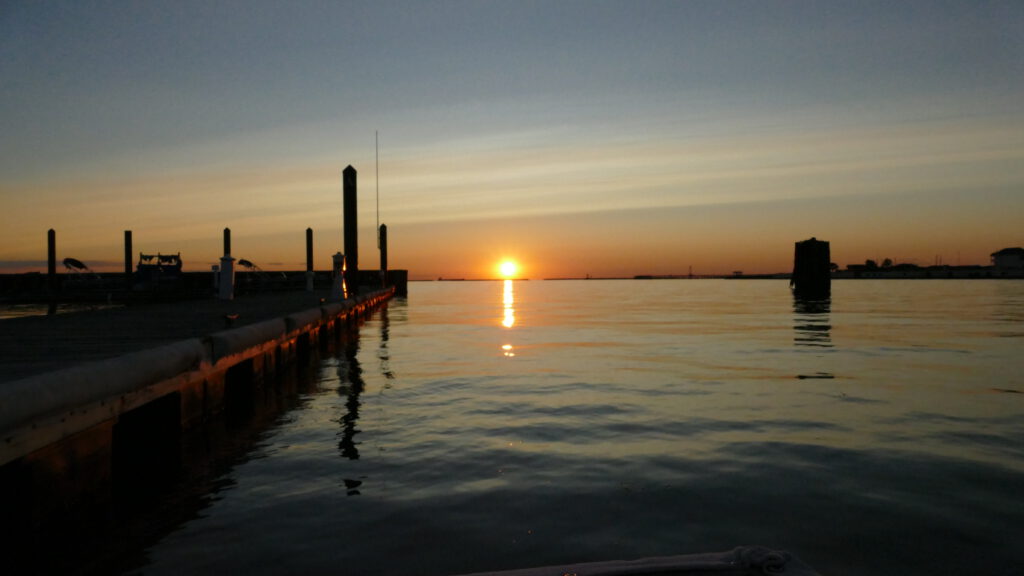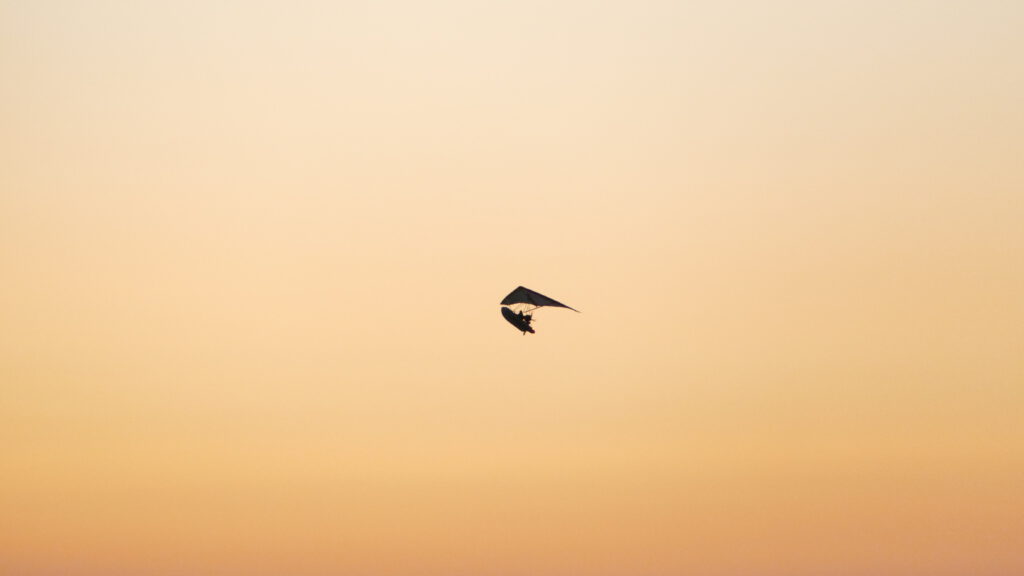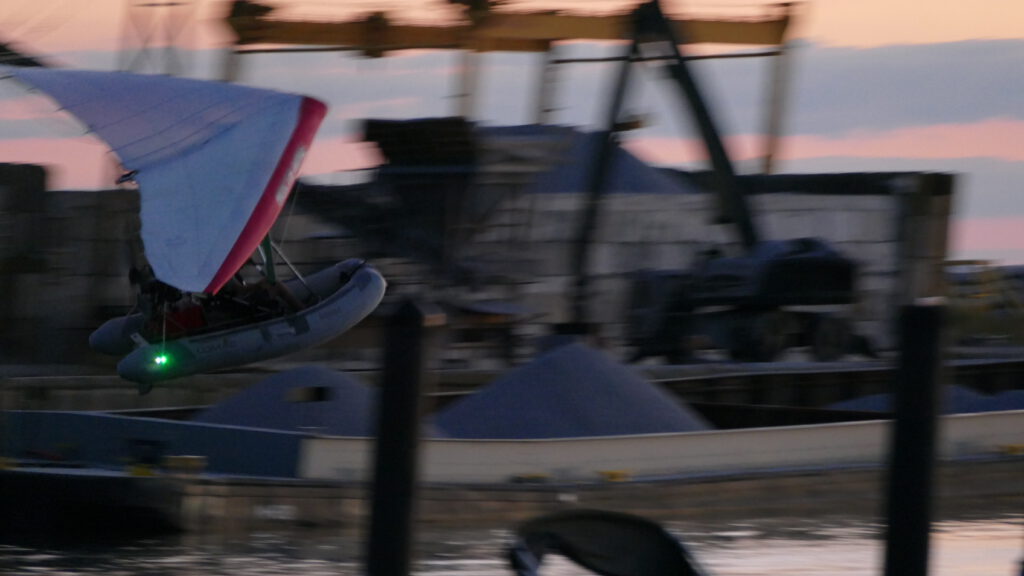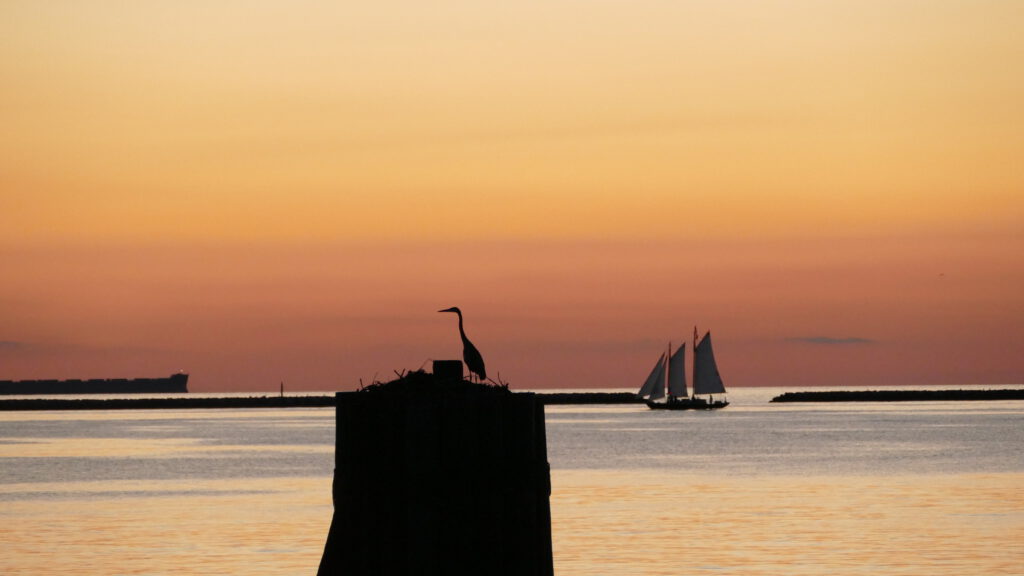 The food was good and the wait was worth it. When we had finished eating, we made our way to a Walmart. A huge store that sells everything from food over medicine up to ammunition, but not handguns. By the end of the shopping trip, everyone was pretty tired, so all that was left was to head back to the hotel and finally to go to bed.